Hat Trick's Your Voice, Your Story scheme aims to bring new, diverse writing talent into the TV fold. Robin Parker hears how the project works and how the first five writers were chosen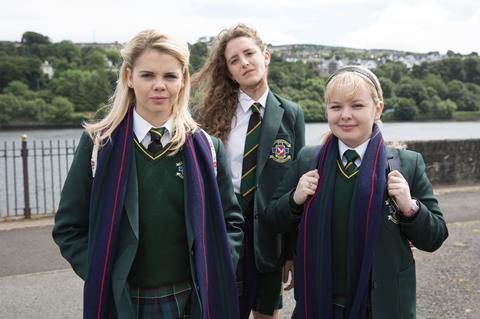 For long-established indies like Hat Trick, programme ideas are hardly in short supply.
A decent-sized development team, a charismatic boss and a direct line into commissioners' offices are, in theory, all it takes to be set for life.
Nevertheless, the Have I Got News For You and Derry Girls producer has taken steps to breathe new life into its slate with a scheme launched last year to hunt out untapped writing talent.
The idea behind 'Your Voice, Your Story' came from Leon Jan, a Pact diversity trainee placed at the indie.
Earlier in his career, Jan had been an actor, but grew tired of being offered roles as a doctor or terrorist on account of the colour of his skin.
That experience informed his idea to pitch to Hat Trick head of scripted comedy development Mark Talbot and producer Angela Sinden the idea of inviting submissions from a diverse mix of writers with experience in theatre or online, but who were new to TV – and who felt under-represented on screen.
"Hat Trick is always seen as the older statesman of comedy," Jan reflects. "I thought this was a lovely opportunity to mix it up a little bit."
With development assistant Jenny Cruickshank, Jan toured new writing theatres in Liverpool, Manchester, Hull and beyond, scouted the Edinburgh Fringe, liaised with open-writing competitions and went to writers' forums.
The writers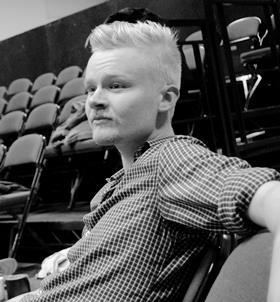 James McDermott
Writer/performer and Morrissey obsessive, who tells rural and LBGTQ stories
Based Norfolk
Entry Rubber Ring
Pitch A confused 16-year-old living in Sheringham – 'the seaside town they forgot to bomb' – aspires to see the bright lights of liberal London. Based on McDermott's play.
Bolu Babalola
Writer and former BBC assistant producer
Based London
Entry Netfl ix & Chill
Pitch The monologue of an ultra-intelligent 18-year-old who leaves sixth form and discovers boys.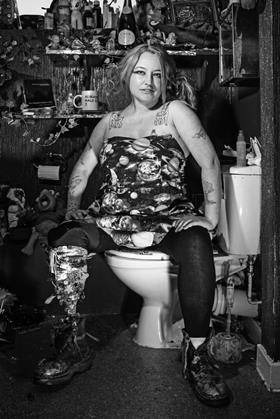 Jackie Hagan
Writer/performer/poet/stand-up and 'working class queer amputee' who runs workshops for the disenfranchised
Based Manchester
Entry Cosmic Scallies
Pitch A story of class, friendship and absence among 'council estate disabled weirdos'. Based on Hagan's play.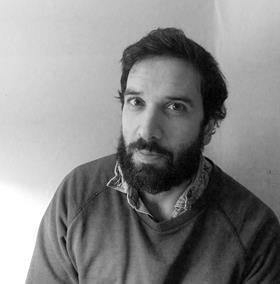 Anthony Khaseria
Writer/film-maker of Irish-Indo heritage
Based London
Entry Rank
Pitch Generationclash sitcom about a traditional Sikh cabbie and his layabout nephew.
Elliot Warren
Writer/performer
Based East End
Entry Flesh & Bone
Pitch In an East End tower block, five residents, talking in a Cockney/Shakespearean slang, relate their tales via monologues, cut-away conversations and sketches. Based on Warren's play.
Sifting through more than 200 pieces of writing – ranging from draft scripts to prose and monologues – the indie's comedy team chose five people to work with.
Each of these was paired with two producers, with the intention to option, develop and pitch their ideas and work up new treatments.
"It was about getting out of the mindset of waiting for people to get in touch with you," says Sinden. "As an indie, you get a lot of submissions and regularly work with certain agents and writers.
"You can become a bit complacent about how it works, but it's good to have something that forces you to find new voices. As an industry, we need to do more of that. It doesn't just have to be something like this, with a specific outcome. We should be doing it anyway."
Hat Trick managing director Jimmy Mulville says the scheme reminded him of his own entry into TV. After several false starts, including the prospect of writing for The Two Ronnies that came to naught, a producer introduced him to a BBC bursary scheme.
"I don't quite know how it happened; all I know is that it was very useful to have an early opening and enough encouragement to do it. I've been on that journey of sitting at home writing, thinking: is anyone going to see this?"
Regional diversity
Regional and economic diversity was as important as ethnicity, sexuality or disability – though all three of the latter are evident among the final five. As Hat Trick's latest hit, Channel 4 sitcom Derry Girls, proves, the right authentic voice, writing about the specifics of their background, can tap into universally appealing material.
"Regional diversity is so important and it needs to be broader than what's channelled through C4," says Sinden. "The audience don't want everything to be in the London bubble – most of them don't recognise it."
At Hat Trick's offices last month, the writers met established producers and commissioners from UKTV and the BBC for a wide-ranging series of talks that took in the creative process, pitching, dealing with rejection and diversity.
BOLU BABALOLA'S WRITING JOURNEY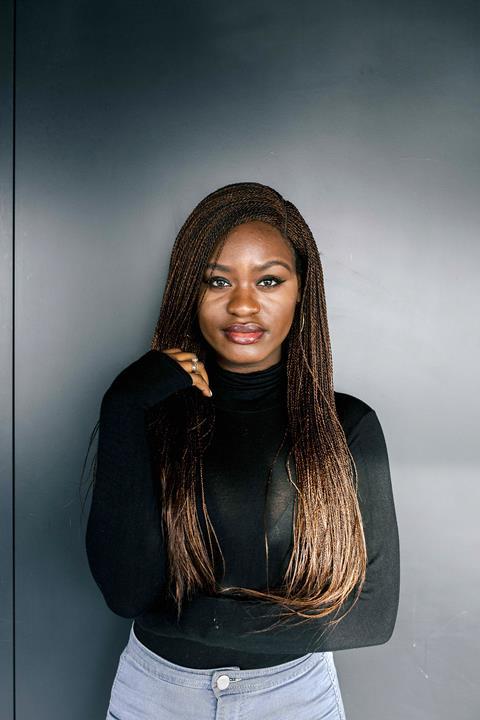 At the age of 22, Bolu Babalola started as a writer's assistant on sketch shows at the BBC, rising to assistant producer, but always with one eye on telling her own stories.
"I networked in a very forceful way," she refl ects. "I started on a three-month contract, but it ended up being three years. You need that tenacity."
Babalola left the corporation when one of her short stories won a writing competition. She has been writing full-time since September and is working on her debut novel. It was her agent who sent her story Netflix & Chill to Hat Trick.
"It was one I'd initially imagined as a TV show, so maybe that came across in the writing," she says.
DRAWING ON PERSONAL EXPERIENCE
Babalola describes it as a coming-of-age story, loosely based on her own experiences as both a young Londoner and part of a Nigerian family, "with a bit of rom-com thrown in".
Having completed a Masters and with a novel on the way, she is brimming with ideas. "I have an exclusive deal with Hat Trick for one idea; I've shopped another to three indies and have settled on one. Doing multiple treatments has taken discipline."
Leon Jan, who picked out Babalola's script, describes her submission as "like a beautiful poem".
He adds: "It's basically 12 pages of inner thoughts. It's so articulate and so of its time and felt very personal to her generation – the kind of thing that if you watched it with your parents, they wouldn't get it."
Facilitating this kind of networking is where the indie believes it can make the difference. Beavering away on their own work across the country, it's easy for writers like these five to feel isolated from TV's decision-makers.
"As a production company, you're innately selfish," acknowledges Sinden. "You want to be the talent maker, for new writers to launch their career through you. We might get these writers' first telly project away, or more than one of them.
"But they need to know people. They need this network, even if it's just to help with a rejection letter. Particularly when you work more regionally, you need more backing and more entry points than just having meetings with us."
As to the long-term goals of the project, Sinden says it's less about establishing an annual scheme than encouraging a steady flow of ideas from these five writers and beyond.
"We entered into this asking how we could do things better, and now we need to show how we can do that," she says. "We're on the right track now. I want my team to sell something from these writers, which will prove that the activity of going out and meeting new people who don't necessarily come from traditional routes can work.
"Channels want more diverse voices and we're trying to deliver them. This was just a moment when we could do something about it – if you have an outcome and a timescale in mind, it has to happen. I want the team to see this as a pushing-off point."
DIVERSITY IN TV: WHAT THEY SAID
When the five writers were invited to Hat Trick's offices last month, execs Jimmy Mulville and Mark Talbot chaired discussions between commissioners, writers and producers. A recurring theme was the issue of diversity, which drew sharp words from both sides of the buyer/seller divide.
AMIT GUPTA - Bafta-nominated writer/ director
"The BBC rejected a script of mine. They could have turned it down for any reason, but they said 'it didn't feel authentic'. This was about a single mum living above a restaurant, bringing up her kids.
That was my experience, but because it wasn't what they deemed to be 'edgy' enough, it seemed to me they didn't want Asian characters living a real life. "What bothers me about diversity at the moment is that they're asking the same questions as 10 years ago. Nothing has changed. Do we need another report, another commission on diversity? Seriously?
"Two years ago, I was asked to get involved in a BBC scheme. I was a bit reluctant, but I agreed. They said I needed a mentor. I'm on Bafta juries, I'm a mentor for Film London – what level do you need to be at for people to stop asking you if you need a leg up? It's just a bit patronising.
"And this is the big stuff – 'we're going to do something about diversity'. I wish they'd stop talking about it and just do something. Give people some money. It's economic and social diversity – if you want more diverse writers, give them somewhere to live.
"And pay runners. People are saving up for two years to be a runner in a post house now. Really? That's the way into the industry now? Who can afford to be a writer in London nowadays?"
TRIX WORRELL - Creator, Desmond's
"The whole diversity thing? I wish they'd just get on with it. I wrote an idea called A Day In The Life of a Gun in London, following a gun from one person to another as the story unfolds. I delivered the first draft but the head of BBC drama said: 'It's not the London I recognise.'
That's absolute gospel. I asked: 'Where do you live?' He said: 'Hampstead.' I've also had meetings where [white] commissioners start calling me 'man'. 'Hey man. I'm down with you…' "Being brought up in this culture and absorbing so many different voices, I personally want to write as many different stories as possible."
NIDA MANZOOR - Writer/director/film-maker
"If your script is rejected and you go, 'damn, if it wasn't for that white man', it becomes a depressing thing that eats at your mind. You have to reposition and go again. You can become jaded fast."
MARK TALBOT - Head of comedy development, Hat Trick
"Most of the comedy producers [and commissioners] I know look a lot like me. We hear all the time: 'We've got our female show, our Asian show, our gang show.'"
JOE MCVEY - Comedy commissioning editor, UKTV
"There are a number of writers, producers and actors I talk to regularly, but good ideas can come from anywhere. There should be no barrier. It's quite difficult to find a range of voices.
"There are quite a lot of posh, white, middle-class men who write very similar scripts. It's lovely to get a range of people from different parts of the country. I'll take submissions from anywhere – from anyone who's got my email address."
KATE DAUGHTON - Comedy commissioner, BBC
"We need new writers with new stories to tell – if it doesn't fit the white Eton male mould, somewhere like BBC3 is a great place to start when not everyone can pitch to BBC1 and be heard. And it's alright to fail a bit on that channel.
"We have to show the nation fairly and we do need to tell lots of different stories. This scheme is brilliant for bringing those stories out."