A detailed, meticulous grade on BBC2's factual series as well as audio post and online work.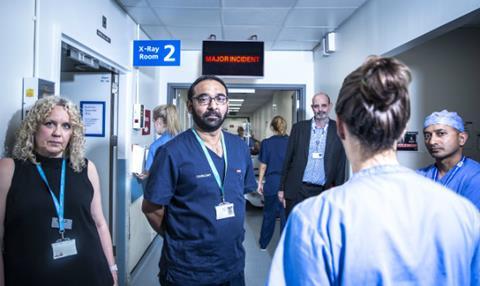 Client Label 1
Post The Farm Group
Brief Post-production on the factual programme about consultants, surgeons and bed managers within the NHS.
How it was done Colourist Dan Gill graded the series using Digital Vision Nucoda, subtly distinguishing each environment within the hospital. The offices were given warmer tones, while cooler tones were added to the NHS waiting area to reflect a more clinical feel. For the operating theatre, Gill added layers of blue tones with crisp white highlights. Strong vignettes and sharper highlights across the surgeon's eyes were also added to amplify the ambience. Mark Redfern completed the online using Avid Symphony, while Tristan Powell mixed the audio using ProTools HDX and an S6 console. The iZotope RX6 plug-ins and EQ were used to clean up the dialogue. The post producer was Lauren Ellis-Jones.
Watch it Tuesdays, 9.30pm, BBC2