Ben Frow loves a programme with an attention-grabbing title.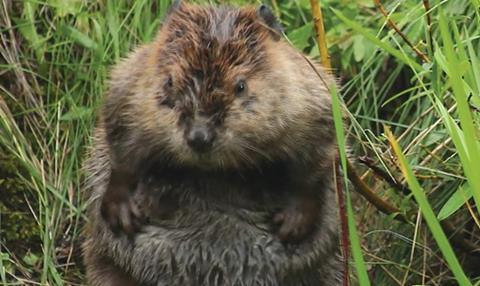 Distributor TCB Media Rights
Producer Middlechild Productions
Length 1 x 60 minutes
Broadcaster Channel 5 (UK)
Recent series ordered by the director of programmes at Viacom-owned broadcaster Channel 5 include Carry On Caravanning, Blinging Up Baby and Psycho Pussies: When Cats Attack.
So it's no surprise that Frow had a major hand in Beaver Las Vegas, a documentary that looks at how beavers are helping Nevada solve its drought crisis.
He says it was a title he made up "for a laugh" before finding out that the creatures were, in fact, being used to protect Las Vegas from environmental disaster.
"Channel 5 challenged the producers via text message one evening: 'Beaver Las Vegas… can you make a show from that title?' The result is one of Middlechild Productions' finest hours," says Paul Heaney, chief executive of TCB Media Rights, which is distributing the doc internationally.
Middlechild, the indie behind C5's The Dog Rescuers, travelled to the city of sin, which has suffered an 'unprecedented' 15-year drought.
Locals have discovered that beavers, who create dams, are a huge help in keeping the scarce water sources flowing.
The doc features interviews with biologist Carol Evans, Sherry Guzzi, who runs a beaver preservation group, and Tyler Turnipseed, chief game warden for the Nevada Department of Wildlife.
The documentary forms part of Heaney's Mip TV slate of 115 titles and 850 hours of programming.
Other series include Arrow Media's Definitive Guides: Extreme Sea Monsters and Definitive Guides: New Mysteries Of The Bermuda Triangle.
Heaney says these shows, which air on C5 as well as Nat Geo around the world, are the biggest-budget programmes on its books.
"Arrow Media has used every penny to create impact. Not only are they about perennially fascinating subjects and contain genuinely new science, new reveals and amazing CGI – but who doesn't love a sea monster or a Bermuda Triangle mystery?"