Netflix's Making A Murderer and HBO's The Jinx have helped true crime become an increasingly killer genre in the world of non-scripted programming.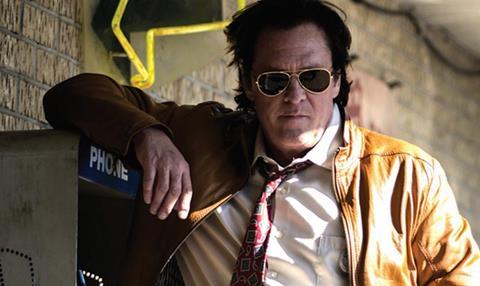 Distributor DCD Rights
Producer WAM
Length 8 x 60 minutes
Broadcaster Investigation Discovery (US)
The genre, which has always been a steady, if unspectacular, global sales story, is fast becoming a primetime concern.
Distributor DCD Rights hopes that Investigation Discovery's Real Detective will be the next series to attract an audience around the world.
The eight-part series, inspired by HBO's True Detective, follows a series of unsolved homicide cases that have dogged detectives' lives.
Every detective has a case that pushes them to the brink, that becomes personal and forces them to take that extra step to solve, says DCD Rights chief executive Nicky Davies-Williams.
Produced by Canadian indie WAM, Real Detectives blends documentary and drama techniques to turn a first-person account into a chilling crime story.
Hollywood actors including Reservoir Dogs star Michael Madsen, Final Destination's Devon Sawa and Roswell's Brendan Fehr re-enact murders from Georgia, Texas and Illinois.
Davies-Williams says Making A Murderer and The Jinx, along with podcast Serial, have focused international broadcasters' attention on the genre.
"What's interesting is that the crime genre is also broadening out. It used to be primarily femaleskewing, but that's changing," she adds.
The noir-esque series launched on Investigation Discovery in the US in January and is helping the channel retain its place as one of the top 20-rated networks.
It forms part of the network's annual slate of 650 hours of original content. "ID is committed to providing our loyal viewers and fans of the true crime genre with more hours of compelling mysteries, salacious stories and heartbreaking investigations, all presented with a signature storytelling style," says ID group president Henry Schleiff.