Hot on the heels of a number of British heritage kids' TV properties bought back for a modern audience comes this French/Japanese co-production, Little Astro Boy.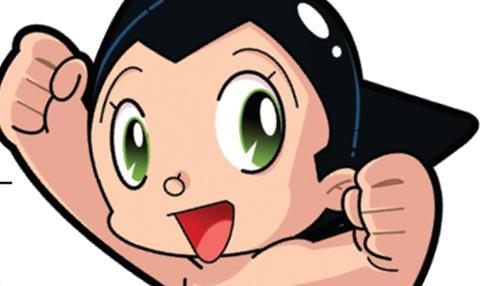 Distributors Planet Nemo; Ankama Animations
Producers Tezuka Co; Planet Nemo Animation
Length 52 x 11 minutes
Country France/Japan
Japanese manga comic character Astro Boy was created in the early 1950s by Osamu Tezuka, regarded by some as Japan's answer to Walt Disney.
The story has been translated into anime series several times over the past four decades and is expected to have cross-generational appeal.
In its latest outing, Astro Boy returns as a 2D animation series with ecological themes, aimed at capturing the imaginations of pre-schoolers in territories around the world.
The super-powered flying robot is on a mission to protect Planet Earth's ecosystems as he patrols the world offering his assistance to anyone affected by earthquakes, tornados, volcanic eruptions and other natural phenomena.
"Every mission has high stakes and resonates with natural science themes, but the drama is lightened by the comic dynamic between Astro and his two side-kicks," says Ankama Animation director of audio-visual Frederic Puech.
The series is still in development, with delivery scheduled for summer 2018, and the coproducers hope to announce a commissioning broadcaster at Mip TV.
The character's last outing, in 2003, sold to 40 countries, with broadcasters including Canada's YTV, France's Canal J and FR3, America's ABC, Middle East broadcaster MBC, Hong Kong's TVB, Ireland's RTÉ, Mexico's Televisa and Brazil's Globo.
In a separate development, Warner Bros has lined up Animal Logic Entertainment, Ranger 7 Films and Tezuka Co to produce a feature-length version of the property.