Serena Williams is one of the greatest tennis players of all time – the Florida born athlete has won all four major tennis tournaments in a row, dubbed the 'Serena Slam', twice.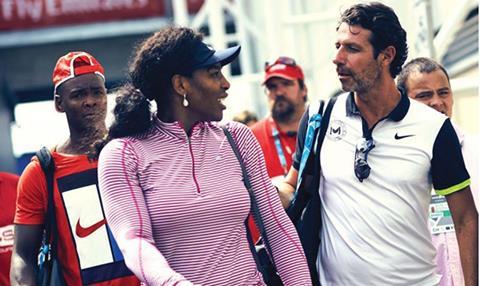 Distributor Fremantle Media International
Producer Film 45
Length 1 x 120 minutes
Broadcaster Epix (US)
Feature-length doc Serena explores the life of the sports icon during her historic 2015- 2016 season.
The film begins at the 2015 Australian Open, where she won her 19th major title, and follows her through to the French Open, Wimbledon, the US Open and ultimately the 2016 Australian Open fi nal, which she lost to Angelique Kerber.
Serena, which is shot verité style, will also cover the four times Olympic gold medallist's life off the court, including her lucrative endorsement line with Nike and a range sold on the Home Shopping Network. It will offer "unprecedented" access to Williams' business exploits as a designer and entrepreneur.
Williams says her story is relatable "whether you love tennis or not". "It's a story of perseverance, failure and triumph. It's the most intimate I've ever allowed myself to be on fi lm. It was a scary but ultimately really gratifying experience, which I'm hoping inspires others to pursue their dreams," she adds.
The doc is produced by Film 45, the US indie run by Friday Night Lights exec producer Peter Berg.
It is produced by Matthew Goldberg (The Sixties) and Brandon Carroll (Lone Survivor) and is directed by Ryan White (Good Ol' Freda).
It will air in June on Epix, the US cable channel owned by Viacom's Paramount Pictures, Lionsgate and MGM, and will be distributed by Fremantle Media International, which will launch it at Mipdoc.
The firm's head of global non-scripted acquisitions Hayley Dickson says the documentary is "incredibly poignant and beautifully made".
"Serena is a remarkable portrayal of a sporting inspiration who we've come to know and love for her 'Serena Slams', ambition and fierce competitiveness on court," she adds.