The latest example of BBC1's commitment to high-quality drama is a glossy adaptation of Joseph Conrad novel The Secret Agent.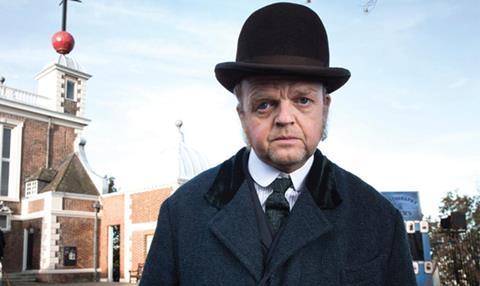 Distributor Content Television
Producer World Productions
Length 3 x 60 minutes
Broadcaster BBC (UK)
Set in 1886 in London, the filmic production follows a plot by the Russian government to bomb the Greenwich Observatory. The mission is assigned to Soho shopkeeper and secret agent Verloc.
It's not the first adaptation of the novel: in 1992, BBC2 aired a three-part series starring David Suchet, while Bob Hoskins starred in a 1996 film version. This World Productions' treatment, adapted by Tony Marchant, was produced by Line Of Duty series two script editor Priscilla Parish and has been directed by Charles McDougall.
Marchant tells a story of 19th-century anarchy, terrorism and espionage, but the series deals with themes that still resonate today. It stars Toby Jones, Vicky McClure, Stephen Graham and Ian Hart, and was filmed at authentic locations around London, including the Greenwich Observatory.
Two versions have been produced: a 3 x 60-minute series for the BBC and a 4 x 45-minute edit for the commercial market.
The Secret Agent is being distributed by Content Television.
The company's London-based president Greg Phillips says the "distinct and evocative" story gave the show an edge on other dramas. "At its heart, it's an espionage thriller," he says. "It's very close to the original book and it's relevant today because it includes themes that we are struggling with now."
Phillips says the production values are of film quality, describing it as "a signature piece", which he hopes will travel to almost every territory into which Content has previously sold.
"Without doubt, it will go to the English-speaking world, throughout Europe, Australia and New Zealand," he says, although he concedes that non-English-speaking countries such as Japan may be harder to crack.
He has already inked a deal in the US and says drama has been selling well in Latin America and Asia through pay-TV and VoD services. "We're hoping for comprehensive coverage, with the key to success being to access as many of the larger markets and larger broadcasters as we can."