Tsatsiki, Dad And The Olive Wars is the third in a series of feature films based on the highly successful children's books by award-winning Swedish author Moni Nilsson.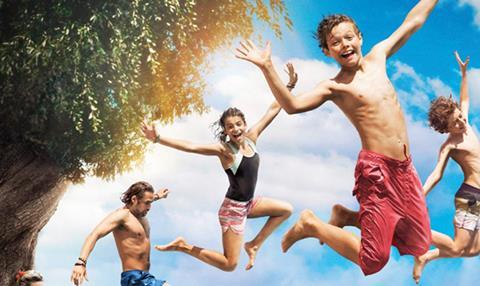 Distributor Zodiak Kids
Producer Jarowskij (part of Banijay Group)
Length 1 x 95 minutes
Broadcaster TV4 (Sweden)
The first film, made 16 years ago, introduced Tsatsiki as a young boy from Stockholm who dreams of travelling to Crete to meet his father, a Greek fisherman, while his Swedish mother tries to make a career as a rockstar.
The film – called Tsatsiki, Mom And The Policeman – won the Crystal Bear at the Berlin Film Festival. It was followed up in 2001 by Tsatsiki: Friends Forever.
This latest feature follows Tsatsiki as he visits dad Yanis at his home in a small seaside village in Crete during the summer holidays.
He arrives to find the Greek financial crisis has changed everything: houses have been deserted, shops have shut down and his father is being forced to sell his hotel and olive grove.
Tsatsiki is heartbroken, but his mother has taught him to never give up. So, along with his new friend, the "wild and fearless"
Alva, he begins a rescue mission to save his father's business, which takes him on a journey filled with adventure, friendship and love.
Lotta Westberg, producer at Jarowskij, said: "This is a story that boosts friendship and highlights the strength within each of us.
"Tsatsiki is such a lovable character in Moni Nilsson's well-known children's books and we thought it was time for him to come to life again. While developing the film, we discussed Tsatsiki's family situation as well as the economic problems in Greece. We wanted to create a story that is both timely and important for all generations."