Yospace's Paul Davies explains how dynamic ad insertion increases income and enhances ad viewing for sports fans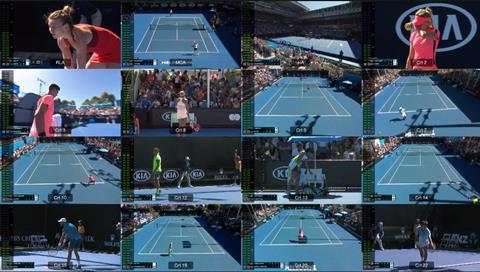 While temperatures plummeted across Europe last month, things were heating up in Melbourne, with February delivering a record-breaking heatwave to the Australian Open. From Andy Murray's heroic five set effort in the opening round to Nadal's demolition by Djokovic in the men's final, the tournament was utterly unpredictable – as is the way with the most compelling live sports.
Broadcast rights to the event have also reached peak levels – last year, Australia's Nine network secured a six-year, AUS$300m (£160m) deal. These levels come with significant pressure on broadcast rights-holders to deliver the best possible viewer experience, while still maximising the advertising opportunities.
The greatest vertical in terms of viewer numbers and ad revenue potential was in OTT viewing. Here's a guide to the innovative techniques that broadcasters are using to monetise their major event streams.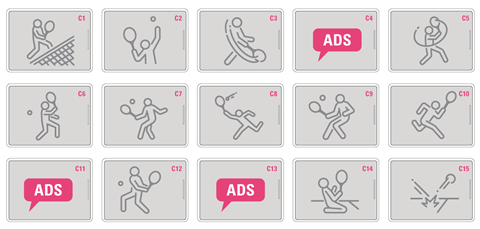 What is server-side ad insertion?
The not terribly exciting sounding server-side ad insertion (SSAI), also commonly known as dynamic ad insertion, is the accepted method by which broadcasters monetise live channels viewed on OTT.
It's as seamless as traditional linear TV – it's frame-accurate with no buffering and there's no discernible difference as far as the viewer can see.
However, it has the significant benefit for broadcasters of enabling advertising to be targeted, even personalised, and accurately measured in real-time, thereby increasing the value of the ad inventory.
The system typically works by detecting an ad break and making a call to the broadcaster's ad server, which then responds with instructions on which ads are to be stitched in to each user's stream.
The ad has been prepared ahead of time so that it matches the encoding profile of the main broadcast stream.
This means ad content is delivered by the same method as the live content (tennis in this case) and a continuous, uninterrupted stream is delivered to the viewer's OTT device.
To complete the process, a lightweight SDK embedded in the player – within the broadcaster's app – on the user's device fires tracking pixels back to the ad server when an ad is viewed.
If it's not possible to embed an SDK and measure views on the player then ads can be tracked on the server side at the point of ad stitching.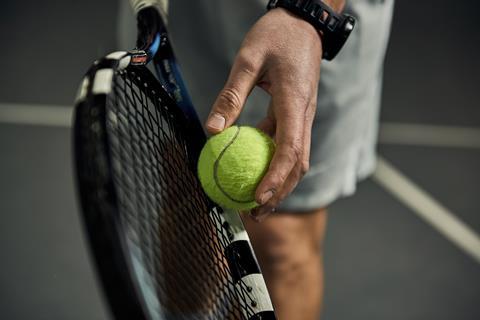 16 courts, 16 channels
A big advantage of online is that broadcasters can fairly easily scale up and down channels to suit demand. This ability is perfectly suited to a two-week tournament like the Australian Open. But with so many channels and ad breaks coming thick and fast every time the players swap ends, how do you maximise the ad revenue opportunity? The answer lies in the real-time tracking.
The SSAI system can track in real-time what the viewing figures are for each channel, or court. This information is fed back to the broadcaster, which is then able to prioritise advertising according to which matches are the most popular at any given moment.
It's a win-win situation as the viewer gets to switch between matches and catch the most entertaining games at any one time, while the broadcaster is able to keep on top of the audience trend and capitalise in ad revenue.
Expect the unexpected
Tennis is one of the most complex sports to advertise against, simply because it's so hard to plan. Unlike football, for example, where there's 45 minutes of playing time followed by a half-time ad break, the nature of tennis dictates that ad breaks are generally very short and occur frequently.
There is plenty of potential for the unexpected too, as toilet breaks, injury breaks and bad weather can open up opportunities for longer ad breaks.
Then there is the running time. Who predicted Andy Murray would go out in a five-set thriller after (pre-)announcing his retirement through injury just a matter of days before?
That fourth and fifth set produced some highly engaging tennis which had fans across the globe fixed to their screens. And, of course, they opened up a significant amount of unplanned and addressable inventory at a premium rate.
But what should a broadcaster do in the event of an unplanned break? Do they bring forward the next scheduled set of ads? If an advertiser has paid good money for a specific break in the third set, they won't be too happy about their ad featuring during an extended injury time-out instead.
It is best practice for an SSAI provider to prepare a "contingency break" in advance, just in case – that way no-one misses out and all eventualities are covered.

Achieving scale
For commercial broadcasters and rights-holders operating in the OTT world, there is a significant shift occurring in the way advertising is sold. On traditional linear TV, ads have been first-party sold. That is, the broadcaster sells its ad inventory itself in advance. In the digital world there tends to be a mix of first-party and third-party sold.
The third-party tends to be multiple ad platforms that run digital auctions on your behalf until a buyer is found at the highest available price – known as programmatic.
Programmatic trading is performed in real-time, or very close to real-time, and is a method where millions of auctions and transactions happen simultaneously to ensure that each ad spot in each ad break for each viewer session fulfils its revenue potential.
It's a relatively nascent piece of ad-tech as far as OTT broadcasting is concerned but in a world where the cost of broadcast rights for major sports are steadily increasing, it is the future.
But how does a broadcaster implement programmatic at scale, in a live environment where there are millions of viewers, each going to an ad break at the same time? At which point are multiple auctions triggered for each viewer?
To alleviate the risk of overloading the programmatic systems, the leading SSAI providers are developing "pre-fetch" systems for live streaming that allow ad calls to be made in advance.
The best SSAI systems have a close relationship with the broadcaster's playout – a necessity in ensuring the markers that notify an ad break are properly conditioned.
This relationship allows the SSAI to look ahead and see upcoming ad breaks in advance. In the case of tennis, where the timing of the break is fluid, the SSAI can at least tell how long the ad break is planned to be. This enables it to make calls to ad servers in advance, allowing the time needed to manage all the programmatic calls and responses.
The ads are still stitched into the stream in real-time, but the decision-making process behind them can be spread out.
Tennis is one of the most unpredictable and engaging sports on the planet and it's clear that, through continued innovation in the OTT space, viewers are able to connect with the sport in exciting new ways. The fast-paced development of advertising technologies in digital will ensure that broadcasters are able to provide all the matches that viewers want for many years to come.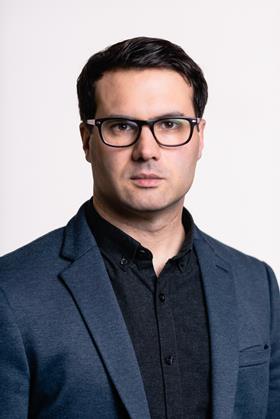 Paul Davies is marketing and communications specialist at Yospace