Full post-production on BBC1 factual show, including a grade to match different scenes shot in varying weather conditions.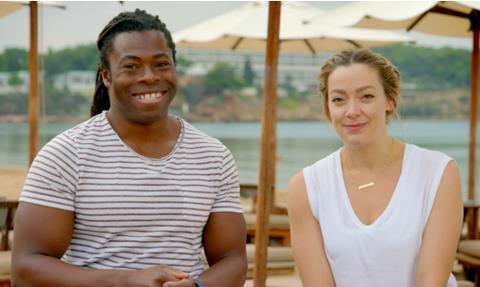 Client 7Wonder
Post Platform Post
Brief Post on a one-off factual show in which Cherry Healey and Ade Adepitan reveal ways to get more from a holiday.
How it was done Colourist Enge Gray completed the grade in Baselight. The brief was to add sunshine where needed and ensure that the filming days, shot in various weather conditions, all matched. Baselight's de-noise feature was used to minimise the impact of noise in low-light conditions. Simon Cruse completed the online using Flame, while Ben Hooper mixed the audio using Pro Tools HD12 and an S6 console. The iZotope RX5 audio restoration tool was used to clean up dialogue from location recordings. Waves' Vitamin sonic enhancer helped to widen the music soundscape, enabling the show to use pumping tracks without interfering with the dialogue's clarity.
Watch it Sunday 9 July, 5.45pm, BBC1