A human herd will brave harsh elements and deadly predators as it attempts to follow an African wildebeest migration in an ambitious October Films series for US cable network Nat Geo.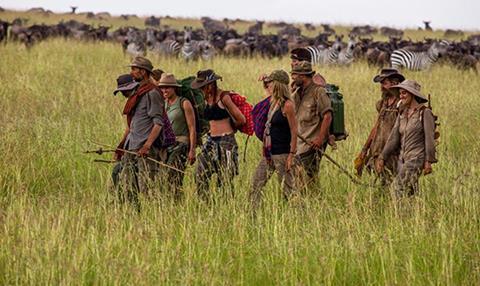 The UK indie is producing Mygrations, a 6 x 60-minute adventure survival series that will track 20 men and women as they follow some 1.3m wildebeest on a punishing 200-mile, six-week journey through the Serengeti to the Mara River.
The group, which is not given a map or compass, is made up of ex-special forces, survivalists, athletes and zoologists. On their journey they will encounter mountains, deep ravines, impassable bogs, scorching plains and raging rivers, as well as countless predators.
The show will air on Nat Geo in the US later this spring before rolling out on the company's international channel, which is available in 171 countries.
It was created by October Films' creative director Matt Robins, who will executive produce alongside Jos Cushing, Chris Muckle and Doug McCallie.
"Mygrations will give viewers a visceral, heart-pounding experience – delivering gripping content together with breathtaking visuals of one of the most beautiful – and dangerous – places on earth," said Cushing. "It's a living, unfolding experiment in the most epic lab on the planet,"
Mygrations was commissioned by Tim Pastore, Nat Geo's global president of original programming and production who said it "truly embraced" the channel's key pillars - exploration and adventure.
If it proves successful, October is keen to turn the show into a format with appeal to UK broadcasters.