Most broadcast equipment vendors don't plan to reduce their budgets or withdraw investment from the UK following the country's decision to exit the European Union, according to a survey by the International Association of Broadcast and Media (IABM).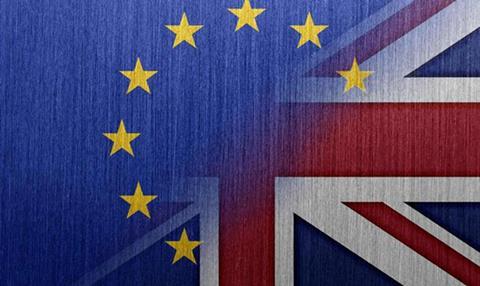 The result of the June referendum was close, with 52% in favour of Brexit compared with 48% who wanted to remain in the European Union, but sentiment among the broadcast equipment supply sector appears to be starker with a significant majority ascribing negative terms to the decision to leave the EU (see box below).
However, with negotiations to leave the EU not due to begin until March next year many companies appear to be in 'wait and see' mode, the IABM observed.
Although 76% of respondents said their business would be affected by trade restrictions between the UK and EU, only 49% have made any plans to respond to changes in trade relations between the UK and EU. 39% haven't made any plans, and 12% 'don't know' what plans their firm has made.
Employment concerns
Almost half of the companies surveyed (48%) said they do not plan to withdraw their investments from the UK, while 44% don't know and 7% are already planning a post-Brexit exit.
Most companies do not foresee reducing investment in R&D, recruitment, training and sales and marketing.
Some 88% said their R&D budgets would not be affected. When asked about spending on recruitment only 66% said spend would not change as a result of Brexit .
With 13% of UK-based respondents' personnel from EU countries other than the UK the issue of employment uncovered some concerns with 57% stating that restrictions on EU immigration after Brexit would exacerbate skills shortages and make finding talent more difficult.
Some 23% said it wouldn't be more difficult to recruit staff, while 20% said they didn't know what impact it would have.
Anecdotal feedback
As part of the survey the IABM asked respondents to use one word to describe their feeling towards Brexit.
The vast majority (70%) used negative words, while 18% used positive terms and 12% neutral words.
The word cloud above shows the most commonly used words.
Of the 120 respondents to the survey conducted by the trade association for suppliers of broadcast and media technology, which was conducted in September, 80% work for broadcast and media technology vendors or service providers. Some 71% are based in a single market country, with just over half (53%) based in the UK.