Contract covers live event production services for ICC TV until 2023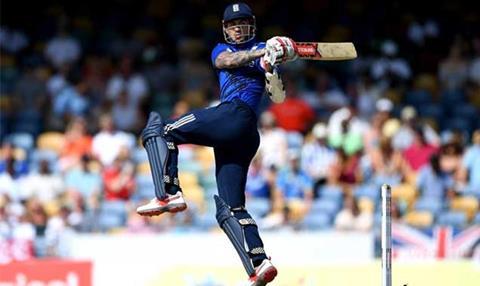 Sports producer Sunset+Vine has been awarded a new four year host production deal by the International Cricket Council (ICC).
The deal covers all live event production services for ICC TV until 2023, excluding the India events in 2021 and 2023. In addition, Sunset+Vine will also produce daily highlights packages for all events. The contract was awarded under competitive tender.
The ICC took its cricket production inhouse four years ago, partnering with Sunset+Vine to produce its coverage.
The ICC Live Events 2019-2023 contract covers 11 tournaments: the Men's and Women's T20 World Cups; the Women's Cricket World Cup; the Under 19 Cricket World Cup; the inaugural World Test Championship, as well as the various qualifiers for these tournaments.
They will take place across seven host destinations: Australia, England & Wales; South Africa, New Zealand, West Indies, Zimbabwe and the UAE.
Huw Bevan, Sunset+Vine's head of cricket, will be the executive producer supported by Gavin Scovell, as lead director and Joanna Lowndes Lumb, as head of production.
Jeff Foulser, chairman of Sunset+Vine, commented: "Over the last four years the ICC and Sunset+Vine have been together on a journey to set the bar in cricket broadcasting and to deliver a truly world-class product for broadcasters and cricket fans. ICC TV was successfully established – a ground breaking model for how a governing body and production company can collaborate.
Foulser added: "The partnership has allowed us to be more ambitious, more adventurous and more creative. This approach will see new viewers converted to this magnificent sport through engaging and dynamic coverage. We are truly excited by the opportunity."
Aarti Dabas, head of media rights, broadcast and digital at the ICC, said: "The next four year cycle of ICC events provides a challenge to us all to continue innovate the way we present cricket to a growing global audience, giving cricket's one billion plus fans an engaging and entertaining product. Sunset+Vine have shown that they are up to the task and we look forward to continuing to work with the team."
Sunset+Vine will be producing the ICC Men's Cricket World Cup 2019 which takes place in England and Wales between the 30th May and 14th July 2019. This is the last major live event covered in the previous ICC Live Events Production contact 2016-2019, which Sunset+Vine was awarded in 2015.