Sports giant reveals it's weighing up the benefits of using AI to help manage and monetise its archives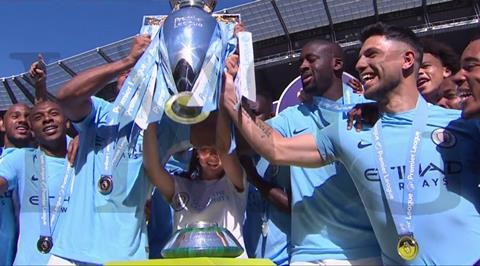 IMG is testing the possibilities of using Artificial Intelligence (AI) to log its Premier League and Wimbledon archives.
Using AI, the global sport giant, which manages both archives, is able to create extensive detailed logs of all the different sports stars, logos, emotions and more within these huge archives.
Speaking at a filmed roundtable debate organised by Broadcast Sport, IMG head of engineering, Brian Leonard revealed the potential benefits of AI in vastly enhancing content discovery was very attractive to IMG.
"AI can log to the nth degree. [Using AI], finding a goal or free kick is quite easy but it can also find things like emotions, on-screen information and logos and we could add all these to the log."
"We don't know the potential that will open up for us. It's all about adding value and that's where AI comes into it. What value do we know about and what value do we not know about? Until we start logging our archives with AI, I don't know what diamonds I've got in my library."
He continues: "When Billie Jean King was on Spoty last year, if we'd have AI'ed our whole Wimbledon library, we could have given them 25 different shots of her to potentially slot in. Whether that would have added anything to the highlights package is up for debate, but it's all about the potential."
Another benefit Leonard points to for AI is in creating bespoke sports highlights for different territories, which he thinks could be appealing for the world highlights package IMG delivers for the Premier League.
He said: "If we AI the games, we could do a Japan highlights package and a Jamaican highlights package, featuring every player of that nationality that's playing in any of the games. We can cut a highlights package for each country and offer it to takers around the world and we wouldn't have done that with humans."
While enthusiastic about the potential of AI, Leonard is also realistic about the costs associated with running so many algorithms on his archives. "You have to process it once for speech-to-text, once for OCR, once for scene detection, and it all starts adding to the price. To make it cost effective for the business, we might just log to what we need and get a much smaller log done as we can provide that for a lot less money. But then you've got the other train of thought of well, if we log it to the nth degree, we can really see the full potential of the archive."
To watch Leonard discuss his opinions on AI in a 25-minute panel debate about AI, fill in the form below and you'll be given full, free access to the discussion.