Whether it's digital or the nostalgia of film, Arri's range of cameras dominates drama production in the UK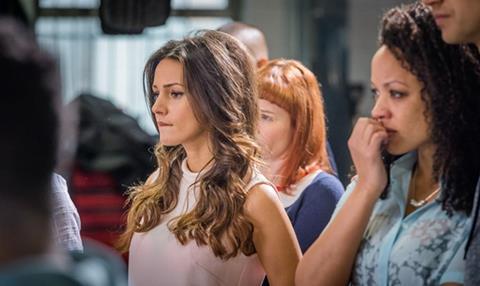 Arri has retained its position as the manufacturer of choice for drama shoots in the UK, with the vast majority of productions opting to use a version of the firm's Alexa as their principle camera.
When Broadcast TECH last looked at which cameras were used to shoot the highest-rating drama productions, 27 of the top 30 dramas for the six months to December 2014 were shot with the company's Alexa camera.
In this survey of the 12 months to September 2015, Arri's overall share (26 out of 30 were shot with an Alexa, Amira or Arriflex 416) has dropped slightly due to the first appearance of Sony's F65. Panasonic's Varicam also makes its debut, while Red remains steady with two productions in our survey using the company's Epic.
The most typical drama set-up, according to our survey, is an Alexa allied with a set of Cooke S4 prime lenses. Director of photography James Friend, who lensed the final two episodes of the last series of Lewis, used that pairing (an Alexa Plus with Cooke S4 lenses) and our survey's most widely used codec, ProRes 4444 Log C, to shoot the ITV drama.
Perfect combination
"The Alexa is such a good camera that I can't see any movement away from it, particularly in TV drama," says Friend. "For the last series of Silent Witness, I moved to the Alexa Studio, which has a mechanical shutter and acquires an differently to the Alexa Plus. The pan speed and general movement within a frame is rendered with true flicker. I always use it where I can, to the point where I am considering buying one. I also use Cooke S5 lenses, which are a stop faster than the S4s, but are fundamentally the same. The ultimate combination on any TV drama would be the S5s with the Arri Studio."
Friend also used an Arri Amira for some handheld and lightweight Steadicam work, as well as a Red Epic for some VFX shots and high-speed work. "We used the Red because it records slightly higher resolution and the frame rate is significantly higher at the matching resolution of the Alexa," explains Friend.
The Arri 416, which shoots 16mm film and was used for ITV's Doc Martin, is the anomaly in our list of otherwise wholly digital devices.
The decision to shoot Doc Martin using film largely rests with Martin Clunes and Philipa Braithwaite, the husband-and-wife owners of Doc Martin production company Buffalo Pictures. "They have always loved film and have stuck with it," says director of photography Simon Archer, who worked on the sixth series of the long-running drama.
"When [Doc Martin] started, Super 16mm was the go-to acquisition for most quality drama and since then they have been wedded to it. A director might arrive and suggest switching to an Alexa, but their view is that if it isn't broken then why try to fi x it? The infrastructure is still there and despite some efforts to kill it, there is still pulse in the body.
"It is still possible to shoot 35mm and 16mm, although with 16mm there is a little less availability in terms of developing. I am happy to work with either film or digital, but there is a kind of nostalgia in working with film and I quite enjoy the aspect that we are the only ones still doing it.
"I'd like to see it expand and for the pulse to beat more strongly, so it doesn't just wither and die. Doc Martin is evidence that you can originate Super 16 with minimal post-processing – with just a bit of sharpening and noise reduction, you can create a high-quality image."
Other cameras
Arri-made cameras feature heavily in our 'other cameras' column as well, with variants of the Alexa featuring and the company's Mini and Amira proving popular, with three uses each. But it was GoPro's (pictured) ubiquitous wearable action camera that was most widely used as an 'other' camera, cropping up in eight productions. Canon's 5D (used on four productions) and Panasonic's GH4 (one production) also featured, with productions pairing them with UAVs for aerial shots.
Lenses
The most popular choice of glass was Cooke's S4 and S4i Prime Lenses, which were used in 11 productions. In total, Cooke lenses of various types were used across more than half (16) of the productions in our survey. Arri/Fujinon Alura Zooms were the second most popular choice of lens, used to shoot eight of the dramas in our list of most-viewed programmes.
For ITV's The Great Fire, rehoused Cooke S2 lenses were used, along with an antique suede filter to give the shots of seventeenth century London in flames a yellowy/green appearance to enhance the sense of heat. The same set-up of rehoused S2s and a suede filter, along with a 1/4 Black Pro Mist filter, were also used to help create the look of ITV's 1950s-set detective drama Grantchester.