Four-part adaptation of bestseller in works at Trevor Eve indie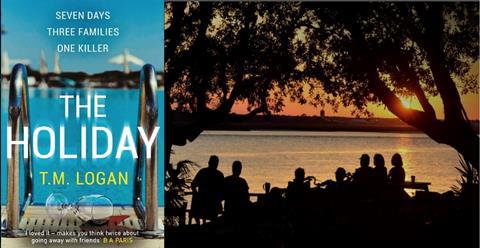 NENT Studios has teamed with actor Trevor Eve's indie Projector Pictures to develop an adaptation of British bestselling novel The Holiday.
The project is in the works after Waking the Dead star Eve secured the rights for his label. TM Logan's novel follows a group of families and close friends enjoying a week together in the sun. However, things sour after one of the wives discovers her husband has been having an affair and she suspects one of her holidaying friends. As she tries to discover the truth, it becomes clear that someone in the group is prepared to kill to keep the secrets hidden.
The Holiday, which spent 10 weeks on the Sunday Times' 2019 top 10 bestsellers list, is being adapted into a 4 x 60-minutes drama, with Silent Witness writer Michael Crompton attached to adapt.
It is the first project that Bafta-winning Projector Pictures (Kidnap and Ransom, The Body Farm) is undertaking with NENT Studios UK via its existing first-look deal with the producer-distributor.
NENT Studio UK executive vice-president of content Dave Clarke described The Holiday as "an unforgettable book that is difficult to put down".
He added: "Our development process ensures nothing is lost and we will be excited to see the book's intriguing characters and gripping story, played out against a sun-drenched and glamorous backdrop, move seamlessly to the screen at the hands of Michael Crompton.
"The early interest in the UK is very positive and we anticipate that this will be replicated when we talk to potential international partners."
Projector Pictures executive producer Rachel Gesua added:
"NENT Studios UK is proving to be an invaluable partner to our business, with its financial support and extensive market knowledge bringing a new dimension to our creative development process.
"We are excited to see such quick progress on The Holiday, as well as significant input on the other projects on our slate, and we look forward to a long and mutually beneficial relationship."