Peter Cowley and Matt Campion's indie restructured into four distinct units following departure from Kew
Peter Cowley and Matt Campion have rebranded Spirit Media as Spirit Studios and restructured their decade-old digital indie into four units.
Spirit Studios will now comprise TV and digital originals and podcasting arms, a branded content studio and a platforms and distribution unit.
The restructure follows the indie's departure from previous backer Kew Media, after the latter went into administration earlier this year.
It is targeted at allowing for independent and collaborative work between the different divisions, creating distinct productions and shared global projects and campaigns.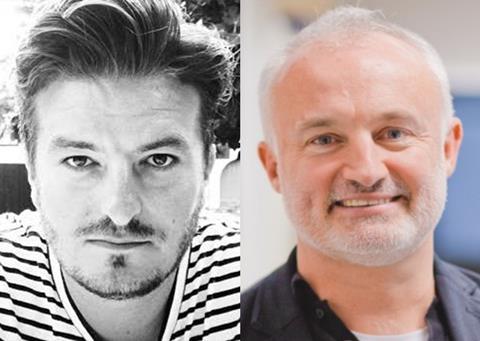 Under the new structure, its TV and digital originals studio will become a regional operation located in Brighton, led by creative director Campion.
Spirit Studios has started its life with a recommission of The Stand Up Sketch Show for ITV2. The 8 x 30-minute series will air in early 2021 and
Separately, Spirit Studios has secured a content partnership with LADbible, which will see the pair produce original videos for the latter's social and video channels.
Additionally, ex-Endemol digital execs Cowley and Campion are ramping up podcasting with TV personality Vicky Pattison's The Secret To and a Russell Kane-fronted series, Boys Don't Cry. They join Spirit's existing podcasts Private Parts, and Teenage Mixtape.
"We have always had one goal from day one, to make people feel good through the power of storytelling and entertainment to drive change," said Cowley, Spirit's chief executive. "We feel that under Spirit Studios and with our upcoming projects in place, we can continue to do exactly that."
Campion said the restructure "marks an important step" for the business.
"As Spirit Studios, we will continue to drive change by working with some of the best talent, platforms, and brands in the business," he added. "Our ethos has always been to create content with spirit and purpose – our next wave of announcements will certainly do that."