Bectu working on draft proposals for uniform standards once productions resume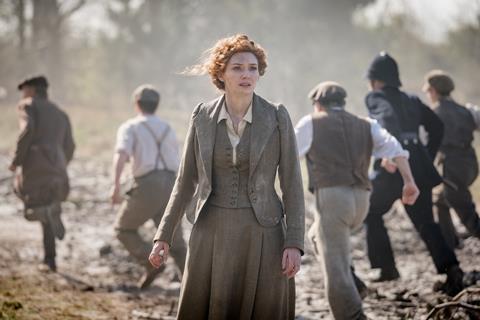 The DCMS will be given documents by the end of this week to steer the debate on the high-end TV sector's return to work once the stringent lockdown restrictions are lifted.
Broadcasting union Bectu is working with others on a set of draft proposals to inform the government how high-end TV and film can resume working after the entirety of the sector was virtually shut down overnight.
Bectu is speaking with members this week and working alongside the inward investment working group, which is being led on by the BFI. The union will then put together the documents and feed back to the DCMS.
The driving force behind the move is the huge loss to the wider economy being experienced by the pause on large-scale TV and film productions.
According to Deadline, recommendations are likely to include a Covid-19 health and safety department on every production, forcing people to travel to work by private transport and asking everyone on a shoot to fill out a health declaration form.
Last week, BBC drama controller Piers Wenger floated the idea of quarantining cast members and crew so that shows can get up-and-running again in some form.
Bectu head Philippa Childs said: "We are aware that many people will be desperate to get back to work as they have been excluded from government income protection schemes.
"If we are able to achieve uniform standards of working on productions that will be a huge step forward and will also give people a sense of how production will change and the implications for their working lives."
The operation of post-VFX production and business and legal work are also being discussed in separate working groups.
Broadcast revealed last week that the DCMS has begun active discussions about helping TV production get back on its feet.