DCMS puts feelers out to sector to assess restarting production
The government has begun active discussions about helping TV production get back on its feet, Broadcast understands.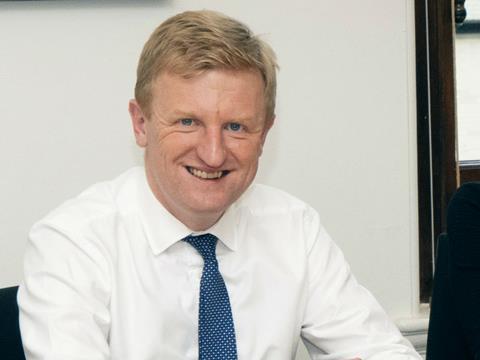 Culture secretary Oliver Dowden and minister John Whittingdale have begun canvassing ways in which the DCMS can help the industry to reboot, as part of their fortnightly virtual meeting with key industry stakeholders.
The department wants to gauge whether it is commercially and financially viable for the sector to head back to work while observing social distancing guidelines – should it allow production to resume.
Following the implementation of lockdown measures, the DCMS designated some production staff working outside of news as 'key workers' after recognising many shows play a vital public service role. It now appears keen to ramp up activity as part of plans to move the country out of lockdown.
The department has also requested to learn what 'sector-specific' social-distancing issues are being considered by the industry – and whether any straight-forward measures could help to get the sector moving sooner.
The key concerns of employees that would need to be addressed to ensure they felt comfortable and safe about returning to the workplace are also being explored.
The DCMS's fortnightly briefings are attended by key industry stakeholders including the PSBs, S4C, ITN, Pact and Coba.
Last week, Broadcast reported that ITV is working up plans for Emmerdale and Coronation Street to re-enter production under lockdown conditions to ensure that there is no break in the transmission of the soaps.
Measures under consideration include one-way-only staircases on set and Perspex screens surrounding editing stations, as it takes lessons from sectors such as the construction industry, which is starting to get back on its feet under lockdown conditions.
The DCMS had not responded to request for comment at the time of publication.