The Last Panthers was a truly global series. Co-produced by British indie Warp Films and French producer Haut et Court for Sky Atlantic and French premium network Canal+, it was shot across four European cities in three languages.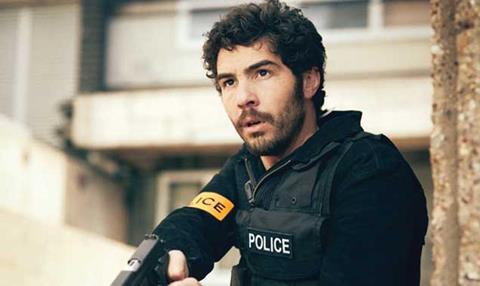 Sky Vision and StudioCanal for Warp Films/Haut et Court TV
The heist drama, which is centred around an international crime syndicate, has been sold into 120 territories by distributors Sky Vision and StudioCanal, which contributed equally to the production deficit.
It is rare for two distributors, in this case the international sales arms of the respective commissioning broadcasters, to jointly sell a drama. The breakthrough was a sale to US cable network Sundance TV, which came on board early as a pre-sale partner and promoted
The Last Panthers as one of the key titles in its schedule, despite 50% of the show being shot in languages other than English.
Subsequently, Sky Vision and StudioCanal racked up sales with Australian public broadcaster SBS, HBO across the Nordics and Asia, DirecTV in Latin America and Fox Networks Group's Crime channel across Central and Eastern Europe. Additionally, the two companies sold the six-part series to US OTT platform Hulu, kickstarting the show's second sales cycle.
Less than a year after its launch, the Jack Thorne-penned thriller has recouped its international production deficit.
SHORTLISTED
IMPOSSIBLE ENGINEERING
Twofour Rights for Twofour
The show is one of Twofour Rights' best sellers and a third season is being produced to meet the demands of international buyers. It has been sold in 180 territories, including to Discovery in Europe, Asia and the US.
KEEPING THE NATION ALIVE
ITVS Global Entertainment for The Garden Productions
The UK version on BBC Two featured 100 film crews in around 80 locations over 24 hours, but the producers managed to produce a Norwegian version on a dramatically reduced budget, using around 40 crew.
The Norwegian show was so well received that a scaled version of the format went on to sell internationally.
SIMPLY NIGELLA
Fremantle Media International for BBC Studios
BBC Two series Simply Nigella has been sold to 26 broadcasters in 119 territories, including Europe, Asia Pacific, the Middle East and Africa. Fremantle Media International introduced it to buyers at Mipcom 2015 alongside a co-ordinated PR and marketing campaign, as well as an exclusive client lunch with Nigella Lawson.
VERSAILLES
Banijay Rights for Capa, Banijay Studios France and Incendo
Canal+'s glossy English-language period drama hit the headlines last year before it had even aired. Written by Simon Mirren (Criminal Minds) and David Wolstencroft (Spooks), the co-production benefited from a big marketing campaign at Mip TV, which prompted a flagship sale to Spain's Telefonica.
BBC Two quickly followed suit and the series has now been sold into more than 135 territories, seen across six continents and broadcast in at least nine languages.
VICTORIA
ITVS Global Entertainment for Mammoth Screen
ITV's royal drama Victoria has sold in more than 30 territories worldwide, starting with Masterpiece in the US, where it was shown in the Downton Abbey slot. Mammoth's eight-part series also aired across the Nordics, Israel, Africa and Canada. Recently, it was picked up in New Zealand, Australia, Germany, Japan and South Africa.