Envy's sixth Best Post-Production House award puts the facility ahead of all its rivals.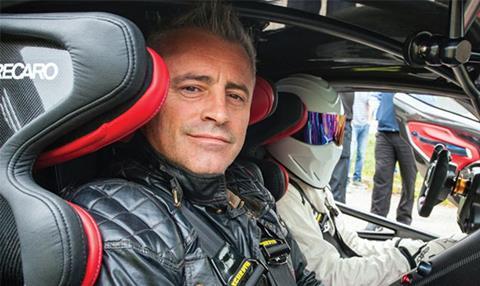 The regularity of Envy's triumphs points to a consistency that was highlighted by one of the judges, who remarked on the facility's ability to keep delivering at the highest level: "It consistently provides a first-class post service and product, with excellent post-producers overseeing projects."
Another judge pointed to Envy's "great variety in work across the board". The one-stop-shop, end-to-end post firm's credits span documentary, factual, entertainment, comedy, events, drama and children's television, including Top Gear (BBC Two), Saving Lives At Sea (BBC One), docu-drama Finding Jesus: Faith. Fact. Forgery (CNN) and improvised comedy Borderline (Channel 5).
In August last year, Envy opened its sixth facility in a new building on Mortimer Street in central London. The 12,000 sq ft facility houses three dubbing suites – including one equipped for Dolby Atmos – plus 15 Avid off-lines, a Baselight grading suite and five Autodesk Flame Premium VFX suites.
It is used by Envy's short-form department and has enabled it to add 30 Avid offline suites to its Holden House office for long-form broadcast work. The number of offline suites operated by Envy now stands at 165.
But it's not only scale or use of the latest technology that makes the company stand out. As one judge said: "Client understanding and creative collaboration has been key to keeping Envy at the top of its game."
SHORTLIST
DOCK 10
Dock 10's first Broadcast Award nomination rewards a varied slate of credits that covers drama, children's, entertainment, comedy, religion, documentary and sport. The MediaCityUK firm also launched a VR and 360- degree video division and moved into short-form with the acquisition of Edit 19.
ENCORE
Great producers, an ability to demystify technology and a strong list of high-end drama credits impressed the judges. Some of Encore's key credits for 2016 included The Night Manager (BBC One), Maigret (ITV) and Murdered By My Father (BBC Three).
FILMS AT 59
A stalwart of the south-west, Films at 59 works across genres, from daytime entertainment to landmark specialist factual series, and even offers camera hire as part of its approach towards a 'single solution' service. Credits in 2016 included The Hunt and The Great British Bake Off (both BBC One).
HALO POST PRODUCTION
Last year's Best Post-Production House winner worked on some of 2016's standout shows, including Great Barrier Reef with David Attenborough (BBC One), Doctor Thorne (ITV) and Murder in Successville (BBC Three). It also carried out facility-wide upgrades and launched a VR service.
MOLINARE
Molinare continued to grow through acquisition, with a deal for the post-production division of Hoxton-based VET. With a reputation for features and high-end drama, the post firm worked on One Of Us (BBC One) and The Durrells (ITV), plus documentaries such as The Fall: Mary Decker v Zola Budd (Sky Atlantic).