Barefaced TV's debut commission optioned by German, French and Dutch producers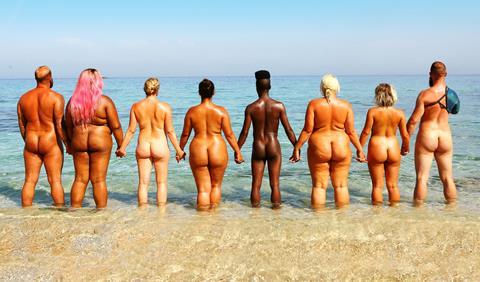 Channel 4 format Naked Beach has been optioned by producers in Germany, Holland, Belgium and France ahead of its launch this week.
Keshet International-owned Tresor Produktions in Germany, Vincent TV Producties for Holland and Flemish-speaking Belgium and Pernel Media in France have secured the rights to Barefaced TV's debut show.
The 5 x 60-minute series, distributed by Magnify Media, follows Dr Keon West and body image and mental health campaigner Natasha Devon as they oversee a retreat for people who lack body confidence. The guests are joined by a returning cast of near-naked body positive Brits of varying shapes and sizes.
Magnify Media managing director Andrea Jackson said: "It's a makeover format that doesn't seek to change the way we look, rather how we think about ourselves. It's an example of how bold and intelligent development can produce brilliant entertainment to address some of the biggest social issues of our time."
The show will get underway on Thursday 11 April on C4 in an 8pm slot.
Argonon-owned Barefaced TV was established in 2017 by Rosie Bray and Lucy Golding.