Laurine Garaude plans focus on programme development in response to industry evolution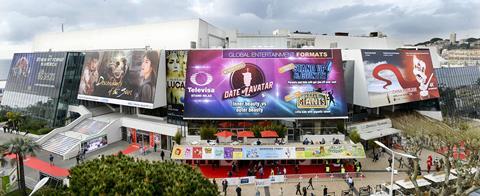 MipTV is eying an evolution under which it will focus increasingly on programme development.
Reed Midem's event, the world's second biggest TV sales and acquisition market after its Mipcom sister, has come under increasing pressure as TV business models evolve.
Director of television Laurine Garaude said that Reed Midem is mulling a number initiatives that could result in a "re-imagined exhibition" in 2020, following the launch of the In Development strand last year.
"We've been consulting with our clients to understand their evolving needs in very changing times," said Garaude. "The feedback has been that content development is key to all of them, from buyers to distributors and producers. Growing that focus is essential."
She stressed that sales and acquisition will remain at the heart of MipTV.
Lucy Smith, currently director of MipDoc and MipFormats, had been appointed as deputy director of the television division to drive through the changed.
Smith said her ambition is for MipTV to feature more screenings, pitches, and showcases.
"It's about offering more curated matching opportunities for producers and distributors with buyers and commissioners," she said. "People need a new context to help forge the connections and partnerships they need to work together differently."
She continues as director of MipDoc and MipFormats.
Garaude said that 9,500 professionals from 100 territories are expected to attend this year's event, including 3,300 buyers and commissioners.
She highlighted 40 new exhibitors including US agent Endeavor Content and new national pavilions for Bulgaria and Romania.
While BBC Studios and Endemol Shine Group opted not to attend as exhibitors, Garaude said both organisations are out in force in a different guise.
"There are 35 people from the BBC here and they have an area and meeting space in In Development. They are participating but in a different way."
She also highlighted the high level of advertising from ESG around the market this year.
This story first appeared on Broadcast sister publication ScreenDaily.