Spanish-language US broadcaster Telemundo is stepping up its strategy to remake major international formats for a Hispanic audience.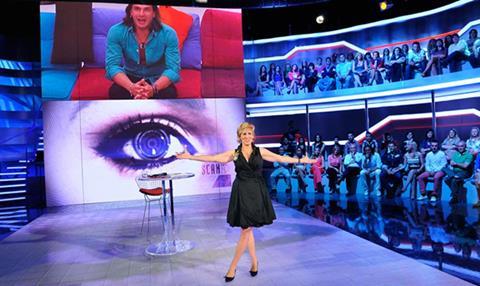 The NBC Universal-owned network launched a Spanish-language version of Big Brother (Gran Hermano) [pictured] last week, the first time it has been adapted for the 55m Hispanics living in the United States.
It is now searching for further entertainment hits to remake to sit alongside Big Brother, which is being produced by Endemol Shine Latino, and its version of The Voice Kids (La Voz Kids).
The move is being led by Luis Silberwasser, Discovery Networks International's former London-based chief content officer, who joined Telemundo as president 18 months ago.
Silberwasser said that he was hunting large-scale family entertainment and competition formats and was particularly keen to land a dancing show.
"We are very interested in making Telemundo feel like a very modern, much more contemporary channel, in tune with everything else that is going on in television around the world," he said.
The broadcaster is now in talks with all of the major global formats sellers, including a number of British firms, for opportunities to fill its Sunday night reality slot.
Its formats push forms part of a wide-ranging strategy, developed over the last two years, to bridge the ratings gap with market leader Univision, Telemundo's private equity-owned rival channel that has traditionally relied on Mexican programming.
"The US Hispanic market is very interesting, there is a massive population that is very young, much younger than the general US market," Silberwasser said. "We've taken a new path to position Telemundo as a real competitor to Univision. Instead of us trying to replicate what they're doing, we made a decision to do something very different."
Scripted shake-up
In addition to its non-scripted plans, Telemundo has shaken up its scripted schedule, most controversially eschewing traditional, close-ended, long-running romantic telenovelas for younger-skewing, action-packed returnable series.
It is looking for its own take on edgy dramas such as Breaking Bad and Homeland.
"We figured out unless we gave our audience something different, not the traditional novela, they won't watch us," Silberwasser said. "We're borrowing from the US market, so instead of having soap operas with 120 episodes that don't return, we decided to create series with fewer episodes but where the story can come back if it's successful."
At 10pm, Telemundo has launched series including narco-drama El Senor De Los Cielos (The Lord of the Skies), cartel hit-men thriller Señora Acero (Woman of Steel) and Miami-set 70s drug drama Dueños del Paraíso (Masters of Paradise). The latter show stars Kate Del Castillo, who recently brokered the interview between Sean Penn and Mexican drug lord El Chapo Guzmán.
Telemundo is now airing trafficking thriller La Querida del Centauro (The Mistress of Centauro) as part of its ambition to run three original scripted series per year.
At 8pm, it is launching a number of musical dramas including Celia, a biopic of salsa singer Celia Cruz, and Hasta Que Conocí (Until I Met You), a mini-series about Mexican singer Juan Gabriel.
Silberwasser said that the musical biopics were designed to replicate the success of Fox's hip-hop drama Empire.
Around 60% of these scripted shows are produced by the broadcaster's in-house units in Miami, LA, New York and Mexico, while the company also has relationships with Argos, Sony Pictures Television-owned Colombian producer Teleset and Fox Telecolombia.
This is in contrast with Univision, which acquires shows under a long-term output agreement with Mexican broadcaster Televisa - a deal that was recently extended until 2030.
"We hope that all of this is a symbol of what the new Telemundo is about - much more in tune with the US Hispanic audience and less about the Mexican audience," said Silberwasse. "We have a better sense of how the demographic is changing; many of our viewers live in a world where they work in English but come home and speak Spanish. We want to reflect that."