BBC iPlayer has more than doubled its reach in the past year and is five times more popular than ITV's catch-up service, Ofcom's annual communications market report has revealed.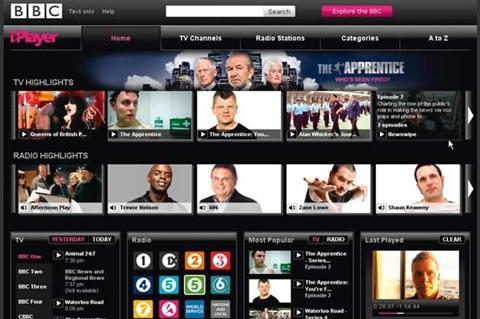 The regulator has published figures from Nielsen Online that reveal that 15% of web users – 5.2m – access iPlayer compared to 3.3% who use ITV Player. Demand Five, 4oD and Sky Player all have a 1% reach.
Almost a quarter of homes watched catch-up TV online in 2008, up from 17% in 2007 to 23%. The BBC launched iPlayer on Virgin Media's on-demand service last April and by the end of the year BBC content was receiving 17m views a month on the platform.
However, viewing remains primarily online, with 41m views in December.
Channel 4 is experiencing the reverse, with 5.9m views of 4oD content on Virgin in December compared to 5m online.
Online, under-35s account for 35% of the audience on all of the broadcaster-owned sites except for Channel 4, in which the age group accounts for almost half of its audience.