Ireland's Ardmore Studios has been put up for sale, the facility's board of directors announced today.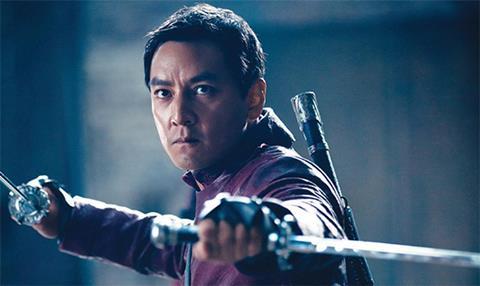 The studios have housed Irish and international features including Braveheart, My Left Foot and Excalibur.
In more recent years Ardmore has hosted TV shows such as Penny Dreadful, The Tudors and Moone Boy.
Productions currently on site include Mel Gibson feauture The Professor and the Madman and TV drama Into the Badlands (pictured).
Ossie Kilkenny and Paul McGuinness, both former U2 advisers, are the majority shareholders in Ardmore. They have owned the studios for almost 30 years.
IBI Corporate Finance is acting on behalf of Ardmore in the sale process.
Established in 1958 and located on 18 acres in Bray, south of Dublin, Ardmore claims to be the only studio in Ireland to offer multiple international standard sound stages and production and post-production support services on site.
In 2016, Ardmore Studios expanded its studio footprint and opened The Film Factory, a 47,000 sq ft facility close to the main site.
According to the owners, the facility has benefited from an investment programme of more than €2m in recent years to upgrade its on-site facilities and it has recorded year-on-year growth in profitability whilst operating at an average annual capacity of 85-90% since 2013.
The studio's recent success follows a period after Ireland's 2008 economic downturn when debt threatened to derail the business.