Broadcaster to push for industry collaboration on best practice for treatment of contributors
ITV is expected to suggest an industry-wide approach to duty of care as the scrutiny of how TV treats contributors intensifies over the summer.
The commercial PSB is set to float the idea that producers and broadcasters from across the sector take a collaborative approach by sharing best practice more widely and more regularly, in an attempt to both raise standards and defuse political pressure around the issue.
Both the DCMS Committee and Ofcom are carrying out inquiries into duty of care and ITV has been at the centre of the debate over the mistreatment of contributors on the now-cancelled The Jeremy Kyle Show and the death by suicide of two former Love Island contestants.
Chief executive Carolyn McCall and chair Peter Bazalgette will be the first major figures to face the DCMS Committee inquiry next week, alongside director of content compliance Chris Wissun.
Sector-wide approach
They are expected to set out how sophisticated ITV's duty of care for Love Island contestants has become, including the recent updates as a result of the Litchfield review, under which it has committed to providing those taking part with at least eight therapy sessions and 14 months of proactive contact after the series ends.
ITV is also anticipated to suggest that the industry adopts a joined-up approach and that establishing best-practice principles for duty of care should be considered a sector-wide goal, much like improving diversity.
The broadcaster is understood to have already begun discussions on the topic with Pact and suppliers and wants to broaden those conversations further.
A particular focus is likely to be the way in which the emergence of social media has ramped up the need for significant aftercare for those who appear on screen.
Ofcom's duty-of-care review kicked off in April. Speaking to the DCMS Committee the following month, chief executive Sharon White floated the idea of extending to all adults the existing duty-of-care rules that govern the appearance of under-18s in unscripted programming.
Few details have emerged beyond that suggestion, and it is not clear whether the existing regulations could be lifted and shifted wholesale to cover adult contributors, or if some elements would be amended.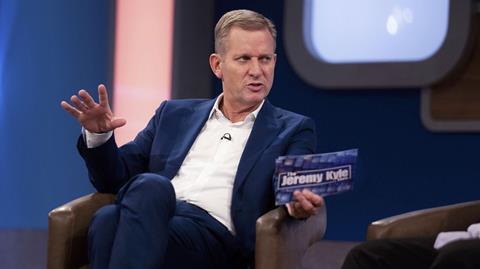 Key elements of the regulations affecting under-18s include restrictions on filming hours and guidance that broadcasters could make clear to viewers the efforts they go to in order to protect those who appear in their programmes.
There is also greater emphasis on the result of springing high-impact surprises on under-18s in 'live' or 'as live' programmes than there is on adults.
Ofcom has said it will seek views from programme participants, broadcasters, producers and expert psychologists to help it decide what action to take, and to consult on any changes this summer.