Former Nerd TV co-founder Jago Lee is looking to leverage a Canuck connection to serve up cost-effective premium factual from his latest venture Antenna Pictures.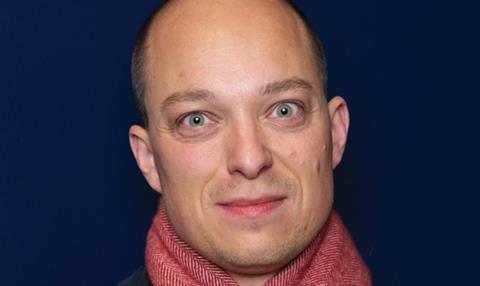 The Shoreditch-based production outfit marks the latest international expansion of parent company Blue Ant Media, a Toronto-headquartered producer, distributor and broadcaster that operates a portfolio of channels including T+E and Cottage Life.
Lee officially joined the company at Mipcom, where he told Broadcast the Canadian alliance enables Antenna to trigger "fantastic tax breaks" and create premium factual "at a cost that isn't prohibitive for UK and US buyers".
The indie has landed its first commission, with Lee hinting at an "edgy, millennial show" in the works for a UK broadcaster based on a survey of young people's behaviour in the UK and resulting data.
"At Nerd we often did quite gritty, millennial-friendly stuff," said Lee, who was responsible for Find My First Love and My Selfie Life. "I'd like to keep that note of mischief but, generally, I'll be developing things that are a bit broader."
The exec founded Nerd TV with John Farrar and Charlie Parsons in 2010, and the company was acquired by Red Arrow Entertainment Group in 2012.
With the establishment of an LA office a year later, Lee says Red Arrow envisioned Nerd becoming "a wholly American business", whereas he preferred to focus on the UK market.
Blue Ant and Antenna offers an opportunity model to do this – with an international twist.
"There's plenty of US companies operating out of London but there aren't many Canadian companies, so in a very crowded market, [Antenna] felt like something that offered a slight unique selling point," said Lee.
He added that Blue Ant was keen to bolster its programming slate with "culturally British content".
Blue Ant Britain
In March, Blue Ant expanded its UK distribution office with the appointment of former Banijay International exec Mike Jackson as senior director of international sales and acquisitions.
The London office also houses Blue Skye Entertainment, a JV with Smithsonian Networks.