JVC has launched its 4KCam range of three camcorders and a camera system.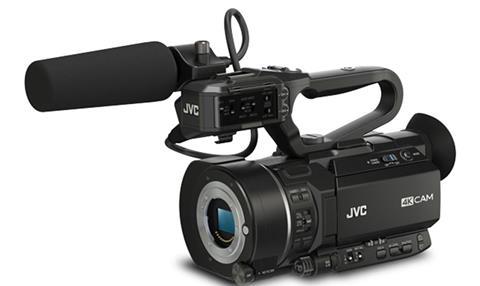 Previewed at IBC earlier this year, the GYLS300CHE is a Super 35mm camcorder that accepts a range of interchangeable lenses.
The GWSP100E camera system has a remote head and recorder, and offers 2K/4K recording. The GYHM200E offers HD streaming as well capturing 4K footage, while the GYHM170E is a "palm-sized" device.