Rakuten TV unveils free-to-air doc about record breaking mountaineer, ultramarathon and extreme sports star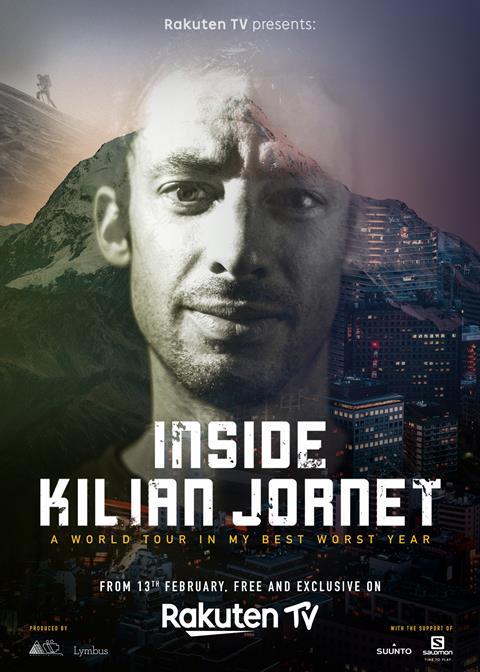 Rakuten TV is launching a documentary – Inside Kilian Jornet – that follows mountaineer and extreme sports athlete Kilian Jornet on his 2019 international tour.
The documentary was shot throughout last year across 10 cities in Europe, Asia and the United States. It focuses on both the frenetic nature of his sports life – including a trip 20,000km across the world where he slept for a total of 39 hours – and how he balances his professional ambitions with his family life, following the birth of his daughter.
Jornet is one of the biggest names in mountaineering and extreme sports. Amongst his achievements, he holds the 'fastest known time' for the ascent and descent of Mattehorn, Mont Blanc, Denali and Everest; he holds the 24-hour uphill skiing record; and he's the six-time champion of the long-distance running Skyrunner World Series.
Teresa López, European content director of Rakuten TV, said: "Inside Kilian Jornet shows the person behind the hero and unveils Kilian out of his comfort zone of the mountains. He's achieved incredible feats that others could not even dream about, and it makes for fascinating viewing."
Inside Kilian Jornet will be free to stream on Rakuten TV from 13 February. It will available in the platform's free section, alongside its other docs, Matchday – Inside FC Barcelona and MessiCirque.