Broadcasters and producers are pushing boundaries, says Canon's Austin Freshwater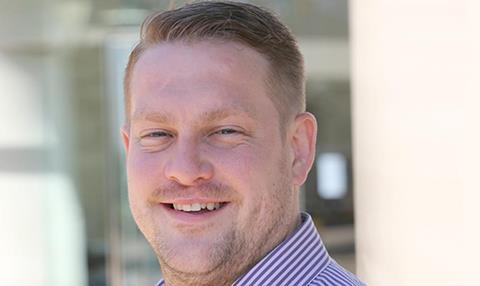 Science fiction author William Gibson once memorably remarked: "The future's already here, it's just not very evenly distributed." That's very much the picture with 4K at present.
But with this month's World Cup as a high-profile test-bed, 2014 is shaping up to be a breakthrough year for the technology.
Plenty of sceptics believe the push on the technology is premature. They point to a dearth of content, nascent standards and inadequate broadcasting infrastructure. While 4K offers four times the resolution of today's 'full' High Definition, there's considerable debate as to whether pixel count alone actually creates a better viewing experience.
The Ultra HD picture is clouded by a lack of clarity on a number of fronts, which the Forum for Advanced Media in Europe is looking to rectify at its upcoming meeting in Italy. Co-chaired by Europe's Digital Interoperability Forum and European Broadcasting Union, FAME aims to draw up a roadmap for 4K TV delivery by putting broadcasters and TV manufacturers in the same room.
Sky Deutschland head of innovations and standards, Stephan Heimbecher, who's playing a leading role in the talks, says UHDTV must be "a step change in the viewing experience" to be successful.
This slow and steady approach has not stopped some of Europe's more ambitious broadcasters from forging ahead. Satellite operator SES has carried out tests for major European clients including Sky Deutschland, Sky UK and Canal Plus in France and Spain, and forecasts multiple 4K/Ultra-HD channels as soon as autumn 2016.
The BBC's Natural History Unit is unlikely to return to HD after shooting new nature series Survival in 4K, while Sky Sports conducted the UK's first live 4K broadcast back in September during a Premier League football game and found the format had "real potential".
The momentum behind 4K TV underscores just how much TV has evolved in the decade since HD was rolled out. Back then, even with satellite channels, TV was defined by scarcity. Now, the TV screen is one of many. Consumers have come to expect choice and control in the media they consume.
Netflix chief executive Reed Hastings believes we have reached an inflection point where the traditional model of linear TV is giving way to a new world of applications across a raft of devices.
This could be viewed as a threat to traditional broadcasters, but it also provides fresh impetus for those looking to push boundaries. The producers embracing 4K now are the ones likely to be wowing audiences when European broadcasters finally flick the 4K switch.
A recent report by US market research firm Park Associates predicted 4K TVs will reach mass-market pricing in the next two to three years and top 80 percent of U.S. households in 10 to 12 years. If its estimates are accurate, 4K TV will grow at an even faster rate than HDTV.
Change is never easy, especially when the stakes are high and the outcome uncertain. But when it comes to technology, the only way is forward. The only question is how quickly we adapt.
Austin Freshwater is director of professional imaging at Canon UK & Ireland