The city of Leeds could become one of UK's most advanced business hubs thanks to the installation of a high-speed fibre network.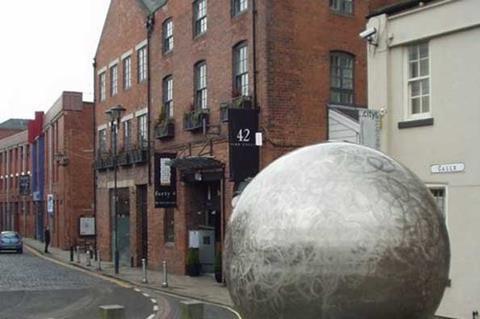 Local telecommunications firm AQL plans to roll out Internet connectivity with speeds of up to 100 megabits per second, at least 10 times faster than the national average.
The service is currently exclusive to The Calls area (pictured), home to some of the city's media and marketing agencies - including post house VTR North - and regional film agency Screen Yorkshire.
VTR North was a guinea pig in a trial that saw a fibre network with gigabit capacity run directly into its building from a major hub only a few hundred metres away.
VTR managing director Carl Waters said: "We can now upload 40 commercials in an hour to our London based partners as opposed to 45 minutes per commercial. Unlike some of the regional initiatives which have been set up to achieve this, our connection is delivered to our desktop and allows us to access every media company in the country."
AQL operates several 'exchange' sites around the UK, including a fibre network between Leeds and London.
The company has installed local fibre from its Leeds sites into strategic points, such as multi tenanted offices, which allows Leeds based businesses to access data and internet services.
AQL is planning to expand its network throughout other areas of Leeds city centre thorough 2010.
Adam Beaumont, the managing director of AQL, said: "This model allows many businesses to get a head start on their competitors, reaping the advantages of high-speed-working long before the delivery of the Digital Britain promise."