Lime Pictures is leading a campaign to set up a permanent studio facility in Liverpool.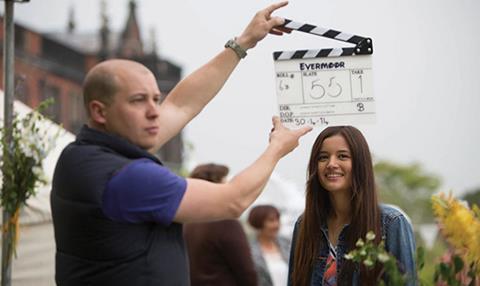 The indie is in talks with Liverpool City Council about establishing a series of managed four-wall facilities of between 15,000 and 30,000 sq ft.
"We would welcome a facility we could call upon without having to cold start every production," said Lime Pictures joint managing director Kate Little.
"The risk of a bespoke studio facility is that you are charged high rates for it, when drama producers often want lowspec, controlled shooting space that is flexible, at reasonable cost and of decent size."
Lime used warehouses in Warrington and Speke to shoot fourpart Disney series Evermoor and Nickelodeon's House Of Anubis.
There is hope Evermoor will return and, with other projects in the works, the indie has approached the City about funding the initiative.
"What indies cannot do is fund [a facility during] the gap between commissions," said Little.
"Lime has experience of running facilities and we'd be interested in looking at this further, but it needs to be a light touch to retain the site's flexibility."
The scheme is backed by Jimmy McGovern's Liverpool-based LA Productions and the Liverpool Film Office.
Lime joint managing director Claire Poyser described conversations with the council as "ongoing and meaningful".
Red Planet Pictures, which is not linked to Lime's campaign, has identified Liverpool as a potential base for production of its Dickensian series.
London and Manchester are other possible locations for the 70,000 sq ft of four-wall space it will need for the drama.
"Even though Liverpool is versatile for location shoots, there is no doubt that productions have been deterred due to a lack of studio.
"A range of four-wallers would increase the minutage of filming and unlock the craft skills that already exist," Poyser said.