The Summer of Sport special: The Euros; Wimbledon; Tokyo Olympics/Paralympics; The Hundred; and more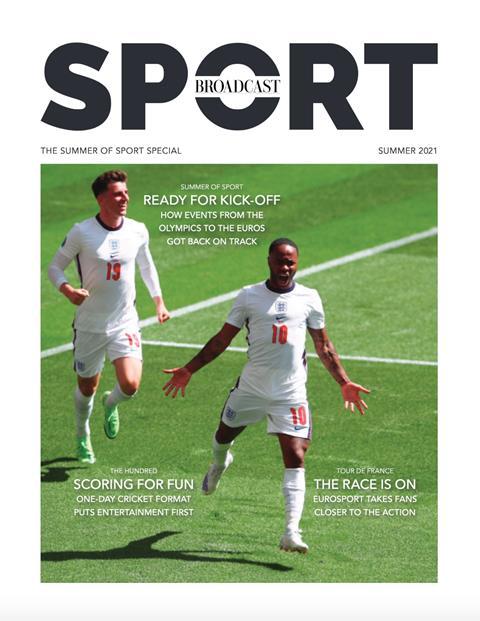 You can read Issue #8 of Broadcast Sport magazine – the Summer of Sport special – by clicking on the image above.
As bad as the past 12 months have been, in many ways there are a lot of positives to be taken out of how sports production has coped with the lockdown restrictions.
In this special 'Summer of Sport' issue, we profile 12 of the biggest sporting events of 2021 – including the Olympics and Paralympics, Euro 2020, The Hundred and Wimbledon. We speak to broadcasters and production companies battling with ever-moving goalposts to bring live sporting events back to TV.
Each case study showcases the passion, drive, creativity sports content in 2021. But the principal adjustment in each one, compared with pre-pandemic, is the wholesale transition to remote production. Throughout lockdown, remote production workflows have been thoroughly tried and tested in almost every scenario imaginable. Remote production is now the de facto standard. It reduces the number of staff required at an event, which enables social distancing and lessens the environmental impact of outside broadcasts.
Also in this issue, we have a revealing interview with Sunil Patel, co-founder of Whisper, which detils the enormous growth the company has experienced over the past 11 years.
There are also three insightful Viewpoint comment pieces related to the themes and issues discussed throughout the Summer of Sport case studies.
I hope you enjoy this issue as much as we've enjoyed putting it together. Have a great summer of sport.