What progress is being made towards the introduction of the technology and the rewards it will bring for content providers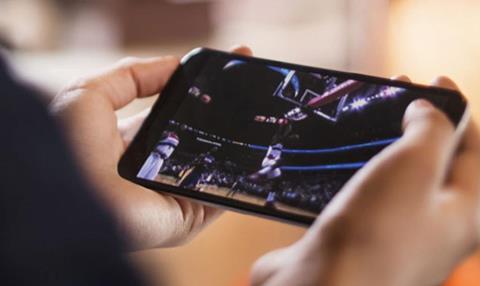 While the business benefits and standards are still being thrashed out, a 5G mobile network will receive its first public trial in the UK later this year.
Led by communications infrastructure group Arqiva, the central London trial will test the performance of Samsung base stations in delivering data over the 28GHz spectrum licensed by Arqiva to business and residential premises.
The idea is that 5G fixed wireless access (FWA) such as this will have significant cost and performance advantages over alternate means of delivering ultra-fast broadband using 'last mile' fibre-optic cable being rolled out by Virgin Media and BT Openreach.
Since Arqiva operates the UK's broadcast TV network and most of the country's radio transmitters, together with renting 8,000 sites on which mobile operators EE, Three, O2 and Vodafone install their own signalling equipment, the company is betting that 5G FWA will power huge growth in demand for mobile video streaming – and eventually replace digital terrestrial transmission in the home.
"Our existing network of infrastructure assets, including mobile masts and street furniture, will be essential to providing the network over which 5G will be delivered by mobile operators across the UK," says Arqiva chief executive Simon Beresford-Wylie.
"Our trial with Samsung will demonstrate the enormous potential of 5G FWA as an alternative to fibre for delivering ultra-highspeed connectivity to homes and businesses."
He suggests that mobile video streaming and VR will be key applications, "with customer usage of 100GB per month being the norm, versus 1-5GB per month at present".
The specifications for 5G have yet to be set and in practice they are likely to differ depending on application, network condition and the power of the chip in the receiving device.
However, a network will be rated 5G if it has a 1Gbps download speed, with expectations that connections could reach 10Gbps – some 1,000 times faster than current 4G LTE speeds – in a few years. At that speed, an HD movie would take just a few seconds to download.
It would have very low latency (delay) too, making live VR streams and multi-angle viewer-selected switching practical.
Delivery of media and entertainment content may be a logical target for Arqiva – which is up for sale for around £6bn – but is far from the only one.
Souped-up broadband and mass connectivity "will open the door to a variety of markets, such as the 'internet of things', industrial applications and the promise of autonomous vehicles," says Beresford-Wylie. FuturesourceConsulting expects media services provided to cars to "bloom".
BT's mobile division EE is also keen to push 5G development in the direction of media and entertainment. According to EE head of video and content technologies Matt Stagg: "5G encompasses the contribution and distribution of all media and entertainment.
"In the longer term, it's about looking at the potential of 5G as a replacement for DTT [digital terrestrial television]. We are at an early stage but we believe this means using the same technology for all TV and video delivery mechanisms, rather than using different formats."
Streaming costs
Instead of preparing video specifically for mobile, in a 5G future, all video, whether HD, UHD/4K, VR, content on-demand or evenUHD/8K, might be delivered the same way – streamlining costs.
"From a content perspective, we could see UHD downloads, access and live sharing or streaming across multiple devices and higher-quality fi le formats such as super-high- quality audio," says Futuresource analyst Tristan Veale.
"Mobile video publishers don't have to be concerned with tailoring video to a mobile audience. Rather, they can be concerned with monetising the content they are producing for larger screens as they will have the access speeds to deliver it."
Stagg sees an opportunity to deliver more video around live events. He points out that only 10% of all video captured at a Premier League match is made available to fans.
"The transition to IP and remote production architectures, combined with distribution over 5G, will permit far more of the in-game assets – such as streams from player cams – to be monetised," he says.
East Asia is leading the charge to 5G and it's no coincidence that major public trials are being timed to coincide with sports events. Japan will feature 5G at the 2019 Rugby World Cup and at the Tokyo Olympics the following year.
The technology will take another leap forward at the Beijing Winter Olympics in 2022. Before that, though, the spotlight will be on PyeongChang in South Korea, which is hosting the 2018 Winter Games.
Although the first phase of the 5G standard is unlikely to be ratified until next summer, and few if any consumer handsets will be fitted with the necessary chips, there are plans to demonstrate real-time AR and 360-degree experiences for spectators in the stadia.
The PyeongChang test will also operate over the 28GHz spectrum used by Arqiva as well as operators AT&T and Verizon in North America, both of which have begun trials.
A final 5G standard is on track to be passed in 2020. According to analyst Ovum, more than 50 operators will be offering 5G services in 30 countries by the end of 2021.
The case for 5G
According to a study released by mobile operator O2, 5G could add £7bn annually to the UK economy by 2026.
Telecoms regulator Ofcom has set a timetable for 5G services to be launched in Britain by 2020 and the fi rst stage of this will be a spectrum auction later this year.
Operators bidding billions of pounds for a slice of the 5G pie will want some assurance of turning a profi t from it.
The value appears to be there. An IHS Technology report, The 5G Economy, suggests that 5G could attain a global value of
£2.7tn by 2035. However, the lack of a business case is "undoubtedly the elephant in the room", says CC Insight principal analyst Kester Mann.
"For all the proofs of concept and world-first demonstrations, the mobile industry appears little closer to establishing solid business cases to justify the significant investment required.
"Indeed, we are beginning to see a consensus that the 'build it and they will come' approach will ultimately prevail."
The majority of these will be in the US, China, Japan and South Korea. The UK government has voiced ambitions for the country "to be a world leader in 5G" and set aside more than £700m to trial it, including establishing a 5G test lab run by the University of Surrey in Basingstoke.
Nor are operators willing to give up on their legacy investments in 4G. There is plenty of life yet in 4G upgrades that are being variously marketed as 4.5G, 4.9G, LTE Advanced Pro, LTE+ or Gigabit LTE. Nokia's 4.5G upgrade, for example, can boost speeds up to 1Gbps, which is the nominal 5G target.
"You can't afford to focus on 5G without evolving 4G – the two are inseparable," says Stagg. "You can't underinvest in 4G and then leapfrog into 5G. It's not like 3G to 4G, which were completely separate systems. 5G will be built on top of the other."
There are also regulatory hurdles that are hindering deployment, particularly in Europe. Network operators want net neutrality rules rolled back so they can charge more for heavy traffic users over their networks.
While 5G is inevitable and will have upsides for content owners and consumers who want more video on the go, the pace of change will be glacial.
Cisco estimates that by 2021, a 5G connection will generate nearly 30GB per month, which is 4.7 times more traffic than the average 4G connection, but will account for just 0.2% of all connections (25 million) and 1.5% of total internet traffic.