Discovery Networks International (DNI) is looking to supersize its local commissions into global formats and is hunting for ideas that have the sensibility of independent feature docs.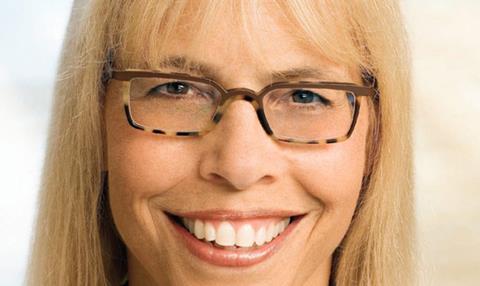 President of content Marjorie Kaplan outlined her programming plans for the first time since she joined the business in October. DNI operates an average of 10 channels across 220 countries and spends $1bn (£700m) on original content outside of the US. Kaplan wants to use more of this money to take shows initially commissioned in smaller territories and adapt them across its global channels.
For example, it has ordered a UK version of Undressed, an Italian dating format that attempts to find out if two people can fall in love after undressing each other.
Magnifying ideas
Kaplan has also recently visited Spain and Poland, and held in-depth discussions with her team in Central Europe and the Middle East, to uncover more shows that could be remade.
"I wasn't aware of how strong and relevant the local content was. We now have the ability to say 'this is a spark that we can blow on' and take these shows around the world. We're looking to see what's going on in the territories and bring them into our central team to magnify these local ideas," she said.
Kaplan, who has worked for Discovery for more than 20 years, also said she wants more auteur-driven programming.
At Realscreen in January, she pointed to scripted series such as Jenji Kohan's prison drama Orange Is The New Black and Vince Gilligan's Breaking Bad as shows with such a voice. She is now exploring how to do this in the unscripted world, drawing attention to The Last Alaskans (see box), which she commissioned in her previous role at Animal Planet.
"If you think about indie docs, they have a certain creative point of view. They might also have a didactic point to make. But there are other ways that TV shows can be creator driven – they can be visually interesting, or the narration or scripting can be distinctive. There are ways you can have that auteur sense in TV," she said.
As well as traditional rivals such as Nat Geo and A+E Networks, Discovery is now competing with international players such as Netflix, which has moved into the factual genre with blue-chip series Our Planet, from UK indie Silverback Films. I want people to love our shows, rather than just like them Marjorie Kaplan, Discovery
Kaplan clarified what the current factual buzz phrase of 'fewer, bigger, better' means for DNI, pointing out that "big isn't a genre". She said: "Everybody is using the catchphrase, but we have to be careful, because that doesn't really help producers. It's been interpreted to mean expensive, blue-chip content. There's no question we're interested in those kind of ideas, but bigger doesn't always mean better. I want people to love our shows, rather than just like them."
Kaplan oversees central commissioning across the Discovery Channel, Investigation Discovery and TLC channels, but does not want to be too prescriptive.
"I've been explicit with producers that I'm not talking about genres. We're not laying out rules about car content, or survival formats. Shows have to be relevant for the brands but don't have to fit certain columns.
"I'm sure it's easier to have a conversation with a commissioner who is looking for shows to sit in certain slots, but I hope this is a more exciting creative challenge," she added.
ANIMAL PLANET'S THE LAST ALASKANS
Animal Planet's series about the last four families allowed to live in the Arctic National Wildlife Refuge in Alaska is filmed in a documentary style, rather than as a reality series.
Produced by Say Yes To The Dress producer Half Yard Productions, it highlights the remote conditions and the relative mundanity of the families' day-to-day lives.
The Last Alaskans became Animal Planet's second highest-rated show of 2015 and has been moved to the main Discovery Channel for its second series. "It's a precious little show, it's not expensive, but it is unique and specially crafted," said Kaplan.