WEDNESDAY: Midsomer Murders returned with more than 5m viewers to stick the knife into the competition, as Lucy Worsley's trip to Russia reeled in almost 1m for BBC4.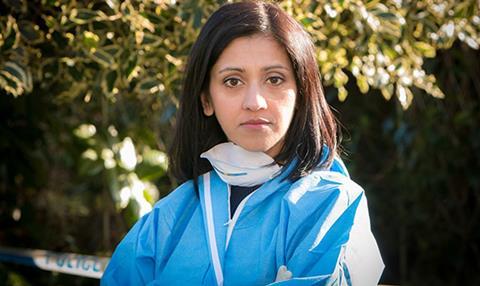 Midsomer Murders (ITV) 8pm-10pm
5.4m (23.3%)
The 18th series opener got underway with 400,000 more viewers than the 5m (22.4%) who tuned into the previous series launch in January 2015.
The episode of Bentley Productions' six-parter was also comfortably ahead of ITV's slot average of 3.5m (16.8%) for the past 12 months, after it received a healthy inheritance of 7.8m (35.5%) from Coronation Street, which aired in the preceding half-hour.
Over the 9pm hour on BBC1, Atlantic Productions' Great Barrier Reef with David Attenborough continued with 3.2m (14.1%). It shed around 800,000 viewers from last week's opener.
The natural history series aired after Red Planet Pictures' Dickensian, which reached the sixth episode of its 20-part run with a low of 2.7m (11.6%). The drama launched on Boxing Day to 5m (25%).
Channel 5 returned to the Celebrity Big Brother house from 9pm to 10pm with 2.2m (9.6%), following Tuesday's launch episode, which pulled in a crowd of 2.8m (13.9%).
BBC2 documentary Three Days of Terror: The Charlie Hebdo Attacks informed 960,000 (4.2%) – less than half the audience of Channel 4's 24 Hours In A&E, which treated 2.1m (9.2%).
Empire of the Tsars (BBC4) 9pm-10pm
953,000 (4.2%)
BBC4 kicked off historian Lucy Worsley's three-part series with a trip to the country to investigate the lives of figures including Peter The Great.
The film was well ahead of BBC4's 397,000 (1.9%) slot average, according to Barb data provided by overnights.tv.
It also topped Worsley's previous BBC4 series, Reins of Power and A Very British Romance, which launched last year to 316,000 (1.6%) and 406,000 (2%) respectively.