Molinare could triple in size if the post-production firm's backers are able to realise their vision of growing the Soho facility through a round of acquisitions.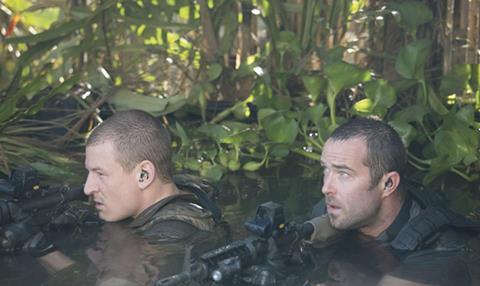 At the end of last week, Molinare acquired audio specialist post facility Hackenbacker from e-Post Media Limited, owner of Halo Post Production, for an undisclosed fee.
Dean MacKenzie, partner at venture capitalist Next Wave Partners, which was part of the consortium that bought Molinare in a pre-pack administration deal in 2012, said he hoped Hackenbacker would be "one of many" takeovers, and that the postproduction industry was "ripe for consolidation".
He added: "There are too many players offering sub-scale services to the marketplace. We want to create a mid-sized player that benefi ts from scale while maintaining the creative talent [at Molinare]."
Following three years of working with Molinare's management team to stabilise the business, which he said is now profi table, MacKenzie laid out an aggressive growth plan for the post firm.
"As private equity backers, we hold some businesses for seven to eight years, so there could be another three years of buying and building a platform. The other acquisitions we'd like to make will provide scale across what we already do and give us an international presence, whether through partnerships or joint ventures. Others could enhance our digital capability. We are in talks with multiple partners on all three of those fronts, and some of them are advanced."
MacKenzie said Molinare would not look to build scale "for the sake of it", adding: "That is why we have not made any acquisitions before. When we met [Hackenbacker founder] Nigel Heath and his team there was a connection - he is an absolute genius in terms of audio."
Molinare and Hackenbacker have worked together in the past, including on BBC dramas The Musketeers and The 7.39. Heath will now join Molinare's management team alongside chairman Steve Milne and managing director Julie Parmenter.
Hackenbacker was acquired by Halo in March last year. Halo chief executive John Rogerson said the sale to Molinare made "complete sense strategically and commercially".