The industry debate over 3DTV has moved up a gear with Cambridge Research Systems backing the call for standardisation and the ITU canvassing its members about a practical timetable for technological uniformity.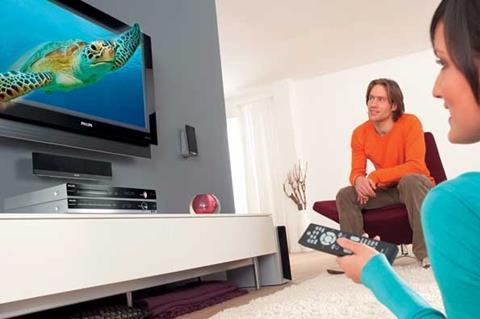 In the UK there is currently a divide over whether to support a backward-compatible, full resolution per eye standard, or to initially back BSkyB's method that would utilise current HD infrastructure and set-top boxes.
Now Don Jackson from Cambridge Research Systems is suggesting that the possible side effects of 3D demands that pictures are switchable. He said:
"Basically we at CRS agree with RNIB that 3D should always have a 2D viewing mode. The potential for visually induced motion sickness, visual fatigue and photosensitive seizures from 3D means that those most at risk from these effects need to be able to fall back to 2D to help minimise their discomfort and risk of harm. The 2D-Plus transmission model supports this and is preferable in our view."
The 2D-plus-Depth format stores a greyscale representation of an image side-by-side with the 'real' image. The great advantage of this format is that it is compatible with various display devices, regardless of the technology used.
Opinions wanted
Meanwhile, the ITU is canvassing the opinions of its members.
The ITU-R Study Group 6 (Working Party 6C) wants to develop a practical timetable for standardization and its members are being asked to complete an online questionnaire.
It said: "There are a variety of potential technical methods of broadcasting such systems, some of which would require new television receivers, and some of which would not.
"Though there are different views about whether current technology can provide a system which is entirely free of eyestrain, for those who wish to start such services, there could be advantages in having a worldwide common solution, or at least inter-operable solutions, and the ITU-R Study Group 6 specialists have been gathering information which might lead to such a result."
Findings of the survey will be shared at the next meeting of Working Party 6C in November.
For more on stereoscopic 3D see this week's issue of Broadcast.