FRIDAY: Mr Selfridge was dented by the return of Shetland– as Channel 5's Lip Sync Battle outperformed First Dates.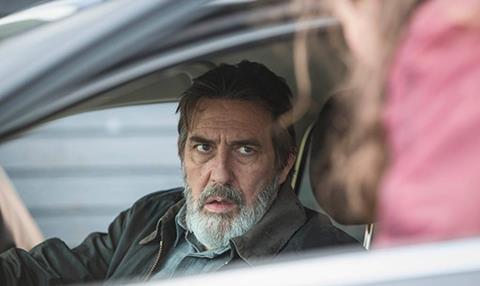 Shetland (BBC1) 9pm-10pm
4.8m (21.5%)
The bleak Scottish crime thriller was unable to better the 5.2m (22.9%) who tuned in to the second series launch on Tuesday 11 March 2015. However, it was comfortably ahead of BBC1's 4m (19%) slot average for the past 12 months.
It was pitted against ITV's Mr Selfridge which continued with 3.2m (14.5%) after opening its doors last week to 3.7m (16%). The competition meant the ITV Studios show fell below the channel's 3.4m (16.1%) slot average.
Celebrity Big Brother: Live Eviction was next in line for C5 with a crowd of 2.4m (10.7%) - well up on last Friday's 1.9m (8.2%).
On BBC2, Stargazing Live continued its stripped run with 1.5m (6.6%), narrowly above the series average, while Eight Out of Ten Cats Does Countdown returned on Channel 4 with 1.9m (8.5%).
The entertainment format was easily up on the 1.4m (6.5%) who tuned in for the previous series opener in May, according to Barb data provided by overnights.tv.
First Dates (C4) 10pm-11.05pm
1.5m (9%)
Twenty Twenty's dating format returned for a fifth run ahead of the 1.2m (8.6%) who watched the previous launch in September. It was also marginally up on the 1.4m (8.9%) slot average.
But the C4 show was outpointed by C5's Lip Sync Battle, which held on to its audience from last week's opener. The Whizz Kid Entertainment show returned for a second outing with 1.8m (9.3%) in line with its launch episode.
BBC4 launched three-part documentary Music Moguls: Masters of Pop to 599,000 (3.4%), comfortably above the 364,000 (2.2%) slot average.