NAB 2016: Our pick of the keynotes and panel discussions at this year's show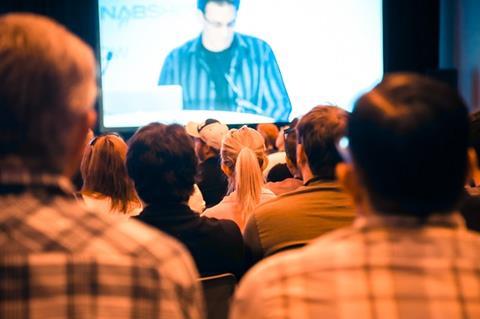 The Vendor C-Suite: Strategies for an Evolving Market
This debate among some of the broadcast technology sector's biggest hitters is part of Devoncroft's Media Technology Business Summit, which is described as "a thought-provoking kick-off to the NAB Show".
As well as panel discussions and presentations the half-day event will include a preview of the findings of the Devoncroft Partners 2016 Big Broadcast Survey.
The panel for the Vendor C-Suite debate includes Avid chief executive and president Louis Hernandez, Jr., Imagine Communications chief executive Charlie Vogt, SDVI chief executive Larry Kaplan and Telestream chief executive Dan Castles.
When Sunday, 2.10pm
Where N249
IABM State of the Industry
The IABM (International Association of Broadcasting Manufacturers) will host its annual State of the Industry Conference on Monday 18 and the Game Changer Awards on Tuesday 19.
The State of the Industry Conference aims to take the pulse of the industry.
IABM director of technology and strategic insight John Ive will chair, while chief executive Peter White will discuss the trade body's latest Global Market Valuation and Strategy Report.
There will also be a debate on the state of the industry with IABM chief technology officer Stan Moote, Sinclair Broadcast Group CTO Del Parks, Microsoft Media and Cable worldwide managing director Tony Emerson, NEP chief technology officer George Hoover, Grass Valley president Marco Lopez and Wowza chief executive David Stubenvoll.
When Monday, 8am
Where N235/7
Being There – Virtual Reality News and Documentaries
Key players in the world of VR and immersive video have been lined up for a discussion about. Speakers include Google VR head of pertnerships Aaron Luber, Jaunt VR co founder and CTO Arthur van Hoff, who will discuss what makes for powerful VR journalism.
Questions they will grapple with include how to address the complexities of capturing real-world footage, whether the role of the on-screen reporter is any different, and what are the latest tools and techniques on the set and for delivery.
When Tuesday, 10.30am
Where S222
4K, UHD, HDR and More – The Future of Video
Ericsson senior vice president technology at Ericsson's TV and Media Strategy division Matthew Goldman is among the panellists who will discuss what those numbers and letters mean to content producers and how are they will impact consumers and clients.
When Tuesday, 2.30pm
Where S222
Lytro Presents: Light Field Technology & the Future of Cinema
You can read all about Lytro's light field camera here, but those attending NAB can also hear from John Karafin, head of light field video and the company's chief executive Jason Rosenthal, about their efforts to change cinematography.
When Tuesday, 4pm
Where S222
Transforming TV - VR, Cloud and the Multi-Screen Revolution
Last but by no means least, this closing session will be delivered by Google president Daniel Alegre, who oversees all of Google's strategic partnerships around the world.
When Wednesday, 9am
Where S222