Ahead of the trade show in Las Vegas, delegates reveal what's on their shopping lists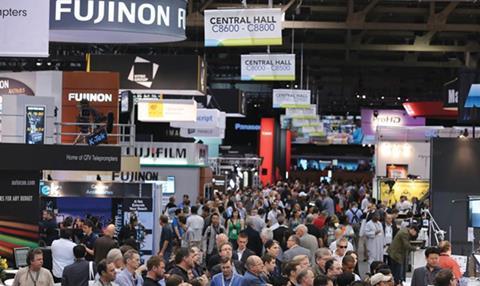 Kevin Moorhouse
Chief operating officer, Gearhouse Broadcast
We will be looking at tech we can build into our 4K workflows – we already know that EVS servers work perfectly in new, higher-resolution workflows. We will spend a lot of time on the Hitachi stand, and are looking to see new Canon products too. We are interested in seeing how 4K-capable GoPros are being fitted with RF as this is something we think more and more of our clients will be interested in adding to their broadcast workflows.
Richard Moss
Managing director, Gorilla
We tend to go to Vegas with an open mind. Being a predominantly Avid post house, the Avid stand is always a good starting point. We are getting more requests for logging and rough-cutting systems so we will be looking at advances in cloud and desktop editing services, specifically Avid Interplay Central and ForScene. We see offering clients and crew their own means of ingest as a growing requirement, so we'll also be looking at Avid's Media Director, Mog and Glookast.
John Brennan
Chief executive, Procam
We will be popping along to Sony, Canon, Angénieux, Cooke and Arri, where we will get some hands-on experience with the new Alexa Mini and Alexa SXT. A sizeable order of Arri cameras is likely to be announced at NAB. Due to demand from the frontline of users, DoPs and cameramen, we will also be taking a look at camera stabilisers and servo adaptors for PL lenses from Zeiss and Angénieux. We have been searching for an affordable solution to multicamera wireless requirements for three years, so we will be visiting Teradek, Transvideo, Boxx, IDX and Starlink.
Rupert Watson
Founder, Root6
Saving our customers time and money is a key driver of our SI business. The Avid Everywhere concept is very relevant to client concerns on a practical level. The buzz at NAB will be UHD and the cloud, but we have to remain focused on available technologies to deliver efficiencies today, rather than those promised for tomorrow.
Jon Fry
Sales director, CVP Group
For us, the focus will be on 4K and beyond; new cameras, grip equipment and glass will continue to be of interest. Everyone's talking about the Red Weapon and I can't wait to find out more about it and hear Canon's announcements, but none of us know what they're doing – and those who do can't say anything. We're all interested in the new Arri Alexa Mini and SXT. I'm hoping we find some new technology and manufacturers. I expect to look at a lot of drones and I'm interested in server technology – I'll be keeping a close eye on Avid and Editshare as I would expect to see more cost-effective solutions at some point. We'll also be catching up with Angénieux and Freefl y to see if they have anything new.
Daniel McDonnell
Managing director, Timeline
My team will take a particular interest in playout and scheduling systems as well as the latest developments in IP and UHD technologies. We will also be exploring post options with companies such as EVS, Avid and Adobe. And as an upload partner to Aframe, we are interested in its new edit solution.
Hamish Allison
Chief executive, Freakworks
We will be looking out for Rotolight to investigate the various Anova models available. We have a full lighting rig in our studio and are on the hunt for a series of stand-based lights. These seem to fi t the bill. We'll also be heading to the Reflecmedia stand to investigate the pros and cons of the Chromatte System.
Peter Thomsen
Director, Danmon Systems Group
A key area we want to look into is workflow orchestration. Our customers are looking for tools that will make their lives simpler, and make workflows more flexible and efficient.
It's not technology-driven as such, it's as much about reducing costs. We will look at what Grass Valley is doing in this area and also at EVS – in particular its new Dyvi mixers, which will be strong tools for remote production, another big topic at the moment.
We are also helping customers skip the regular OB production set-up and instead use a flypack of equipment with everything apart from cameras housed back at base.
And we have customers looking for MAM systems, which ties in with the theme of workflow orchestration. One company, Arvato Systems [formerly S4M Systems] has a strong offering in this area. And we are working on a disaster recovery project for a national European broadcaster, so we will be looking at channel-in-a-box and simplified playout systems.