Race organiser signs up for machine learning and AI services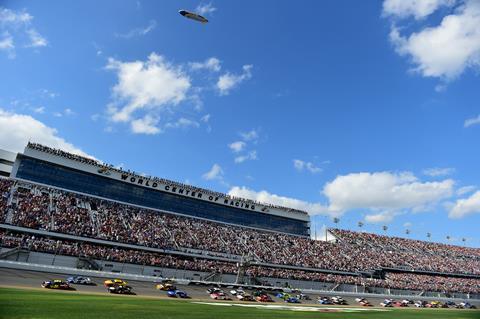 NASCAR has selected AWS as its preferred cloud computing provider for machine learning and artificial intelligence processes.
AWS Elemental MediaLive and AWS Elemental MediaStore are also being used to support NASCAR Drive, an app for subscribers that puts fans in the driver's seat using in-car cameras, live audio and live leader boards. NASCAR Digital uses these tools to package, process and store the video for delivery via Amazon CloudFront.
NASCAR is using AWS for cloud-based machine learning and artificial intelligence services, including Amazon Rekognition, Amazon Transcribe, and Amazon SageMaker.
It is migrating its 18-petabyte video archive to AWS, and will use Amazon Rekognition—which adds intelligent image and video analysis to applications—to automatically tag specific video frames with metadata, such as driver, car, race, lap, time, and sponsors. NASCAR expects to save thousands of hours of manual search time each year.
NASCAR also plans to use machine learning service Amazon SageMaker to enhance metadata and video analytics.
Amazon Transcribe, an automatic speech recognition (ASR) service, will be used to caption and time stamp every word of speech within archived videos so that video producers can locate source footage via text searches.