US cable network National Geographic is looking for British producers to follow up its big-budget Mars mission and is already in development with a major UK-originated unscripted project.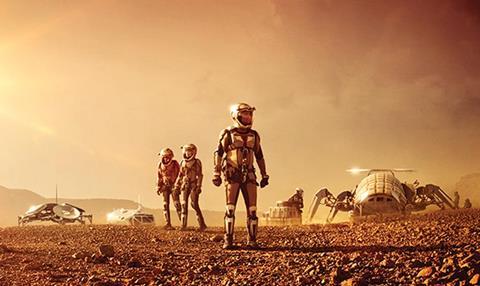 The factual broadcaster launched hybrid scripted/unscripted Mars, produced by Ron Howard and Brian Grazer's Imagine Entertainment with RadicalMedia, at Mipcom last week.
It is the first project to emerge from its revamped programming strategy.
Nat Geo Global Networks chief executive Courteney Monroe said that Mars, which tracks a fictional manned mission to the Red Planet in 2033, is a "defining moment" for the broadcaster as it looks to become a "premium destination for science, adventure and exploration".
It is this approach that is increasingly allowing British producers to pitch big projects into Nat Geo's global pipeline.
President of original programming and production Tim Pastore told Broadcast that Nat Geo will "100%" originate ideas with international scope from the UK.
"As our global commissioning strategy unfolds… we are originating ideas from every pocket, every corner of the world," he said.
Following a corporate restructure last November in which 21st Century Fox took a 73% stake in National Geographic Society's media assets, it was previously understood that Nat Geo would be cutting commissions from outside the US, with plans to scale back its London-based commissioning hub.
However, Hamish Mykura, London-based executive vice president of programming and development, said his team is working "more closely with the US than ever before", with more opportunities to pitch shows Stateside.
Mykura said that, to date, Nat Geo's UK focus has largely involved series such as Icon Films' Primal Survivor and Brook Lapping's recent one-off China's Megatomb Revealed.
But the company's leap forward with Mars has come with a desire to look globally and bring international talent to the table.
Mykura pointed out that rather than diminishing the London office's role in commissioning, the restructure has, in fact, presented his team with "different ways to go with different projects".
"We can either commission them for international only, or for this global budget, which includes the US, and that's where the big projects reside. I've been so encouraged at how much stuff we've been getting commissioned under the new strategy, and some of the projects are exciting to work on because they're bigger scale than anything else I've worked on."
Mykura noted that while budgets are not yet comparable to that of Mars, they are "a lot bigger" than the figures he was working with a year ago.