IBC 2016: Ncam will showcase its new approach to real-time depth keying for augmented reality that will allow presenters to move around and interact with virtual elements in live augmented reality productions.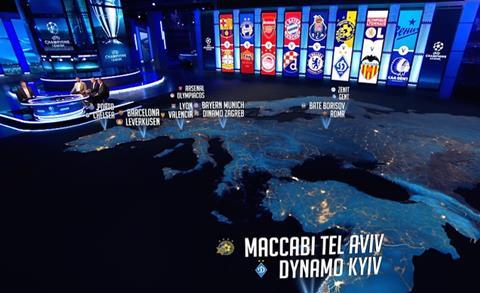 Ncam has developed depth keying capabilities to understand how far away from the camera the presenter is.
This was demonstrated with the Unreal games engine at NAB 2016.
Now, RT Software has implemented a means of interacting with the depth information in its broadcast graphics engine via integration with Ncam's software development kit.
Ncam and RT Software have already collaborated on advanced augmented reality applications.
Their installation at BT Sport in the UK (pictured) is shortlisted for an IBC Innovation Award for its advances in the use of augmented reality to engage audiences.
One of the uses which BT Sport has for its augmented reality is to have pop-ups of players in position on a football pitch, with the cameras moving around the team line-ups.
With the new depth keying technology, Ncam said that presenters would be able to walk between and around the pop-up virtual players as they discussed their capabilities.
"This collaborative development is a game-changer for augmented reality," said Mike Fredriksen, commercial director at RT Software.
"With Ncam's tracking we can place complex virtual objects into a scene and be completely confident that they will remain precisely in place, even with random camera moves, even with multiple cameras.
"Now we can take our users to the next level of augmented reality, where live presenters can really interact with those complex virtual objects – that is a dramatic advance and we are delighted to be leading the industry."
Nic Hatch, Ncam chief executive added: "Everyone who saw our demonstration at NAB was completely amazed by it, but was wary because it depended on a new and unknown technical platform.
"RT Software has now added depth capabilities to its standard software, software that many broadcasters already have. This really is a hugely exciting opportunity."