Netflix is set to give subscribers the opportunity to download content to view offline for the first time – bringing it into line with streaming rivals Amazon and YouTube.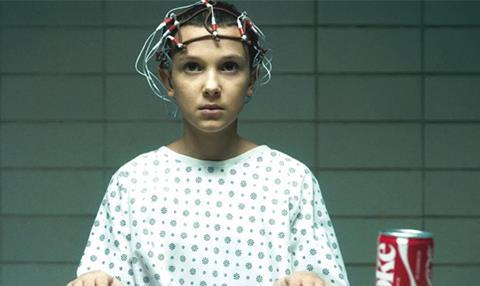 The SVoD service is understood to have been in talks with content providers, including the Hollywood studios and major international distributors, to agree deals that cover temporary downloads of TV shows and movies.
Around 20 of the company's buyers, including Devin Griffin, Larry Tanz and kids' chief Andy Yeatman, attended last month's Mipcom, where Broadcast understands they talked several global sellers through the plan to make offline streaming available.
While many of the firm's original programming deals are thought not to have included temporary download terms, it is seeking to include the option in new agreements.
It is believed that Netflix is keen to launch the update before the end of the year.
This would put it on par with Amazon Prime Instant Video, which has allowed users to download shows for up to 30 days, or for 48 hours after they start watching content, since September 2013.
SVoD rival YouTube Red also offers downloads for offline viewing.
Netflix has previously been wary of offering downloads. Chief product officer Neil Hunt said last year that the company did not believe its users would be able to handle the "considerable complexity" of such a function, and that the "paradox of choice" would put off subscribers.
However, chief executive Reed Hastings, speaking to investors on a financial earnings call in April this year, hinted that Netflix could introduce such a function.
He said: "We should keep an open mind on this. We've been so focused on click-and-watch and the beauty and simplicity of streaming. But as we expand around the world, where we see an uneven set of networks, it's something we should keep an open mind about."
Netflix is currently available in 190 countries.