Attraction of SVoD giant's global reach and deep pockets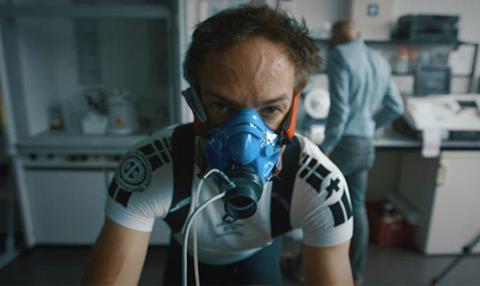 Documentary-makers heading to Sheffield Doc/Fest with Netflix-backed films have said there is "no silver bullet" to quell distribution dilemmas casting a shadow over factual programming.
The distribution landscape for non-fiction docs and series has transformed radically in the past five years due to SVoD entrants flush with cash, leaving many directors with issue-driven projects struggling to identify the best outlets.
Speaking at a Sundance London event last week, directors Bryan Fogel (Icarus) and Jeff Orlowski (Chasing Coral) both said they "laboured over" selling their films to Netflix in lieu of traditional broadcast deals.
"I wanted the film to be truly seen," said Fogel. "Netflix presses a button and it's in 190 countries. You know that literally millions of people will see your film."
Netflix's reported $5m (£3.85m) deal for Icarus is at the top end of what it will pay for a factual original.
For acquisitions, it varies wildly: a US SVoD licence for a finished doc can be around $40,000 (£30,000), whereas a worldwide SVoD licence could be $600,000 (£460,000).
Following Icarus' [pictured] Sundance US debut in January, Fogel said he fielded distribution offers from companies including Sony, which would have likely resulted in a theatrical release.
"For me, going with Netflix wasn't a financial decision – I had to ensure this film was actually going to be seen," he said. "It's very hard because as a film-maker you just want to see the film in theatres."
Orlowski, whose film Chasing Coral will debut as a Netflix Original on 14 July, said distributing his previous film, Chasing Ice, was a "draining" process that informed his decision to work with Netflix. "We self-distributed theatrically, and after a window, we did television. After another window, Netflix, and then DVD," he said.
"It was a year-and- a-half of promotion. As an indie film-maker, it was draining to be constantly on the road, trying to find success with every launch."
David Alvarado, co-director of SXSW-premiering doc Bill Nye: Science Guy, licensed his previous film, The Immortalists, to Netflix.
He told Broadcast that securing the best deal is often a balancing act between "what's the best thing for my career and what's the best thing for my wallet – and they're not always the same".
He added: "A theatrical run and film festivals are outstanding for your career and you always want to do that as a film-maker, but that's not in Netflix's interests.
"They have the most money and if they say they want to take your film and only put it in on their site, but they pay you $4m to do that, it's hard to say no."
Cannes controversy
Netflix sparked controversy at last month's Cannes film festival after two of its original fiction films were included in competition after bypassing French regulations, which require a theatrical run prior to SVoD release.
The debacle kicked up a debate around Netflix deals that prevent theatrical releases – a "complex" problem that is "not a win-win for everyone", according to Clare Binns, director of programming and acquisitions for Picturehouse Cinemas and Picturehouse Entertainment.
"When we build a cinema like Picturehouse Central, we have to invest an awful lot of money in it, so therefore, we have to sort out this situation where we can [screen films] for everybody," she said.

"It's great that Netflix is putting money into film and making a difference, but they also need to understand that people need to see films in cinemas."
Netflix has seven titles at Sheffield Doc/Fest this year, its most significant presence at the festival to date.
Casting JonBenet is already available on the platform, but will screen at the event, alongside Icarus and Chasing Coral, as well as The Death and Life of Marsha P. Johnson, Strong Island, Daughters of Destiny and Nobody Speak: Trials of a Free Press.
Meanwhile, Amazon will show two films – Grateful Dead doc Long Strange Trip and City of Ghosts (the UK rights for which are held by Dogwoof).
Luke Moody, director of programming for Doc/Fest, said SVoD players present a "new situation" for festivals to accommodate and reflect upon.
"If films are being picked up at Sundance and put out on Netflix prior to festivals, do we still champion them and give them a platform even if they're out there behind the walls of subscriptions on Netflix?," he said. "My attitude has been that films such as Casting JonBenet need to be seen on a big screen."