We Are Lady Parts duo among diverse list of next-generation talent
Creative talent on It's a Sin, I Hate Suzie, We Are Ladyparts and Damilola: The Boy Next Door are among the Bafta Breakthrough cohort for 2021.
We Are Ladyparts costume designer PC Williams and casting director Aisha Bywaters are two of the 36 names identified as the next generation of creative talent shaping TV, film and games.
Directors Georgi Banks Davies (I Hate Suzie), Ashley Francis-Roy (Damilola: The Boy Next Door) and Lyttanya Shannon (Subnormal: A British Scandal) are also included, alongside Lydia West, who played Jill in Russell T Davies' acclaimed Channel 4 drama and previously appeared in his BBC1 series Years and Years.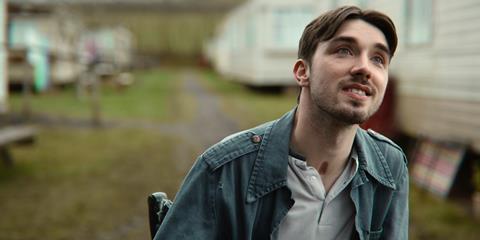 Other notable names include George Robinson, who plays Isaac in Sex Education, and Coronation Street writer and director David Proud.
The inaugural list replaces the previous Breakthrough Brits initiative and includes 12 US creatives, including Orlando Perez Rosso, composer on HBO doc series Allen v Farrow.
All recipients will receive one-to-one industry meetings and group roundtable sessions, global networking opportunities with Bafta membership, industry and peer-to-peer cohorts, and access to career coaching sessions and professional skills development.
The initiative replaces Breakthrough Brits, which has been running in 2013 and in the US and India since its global expansion in 2020. Previous participants include actors Florence Pugh, Letitia Wright and Josh O'Connor.
This year's participants were selected by a cross-industry, global jury comprised of leading industry figures, such as Afua Hirsch, Niamh Algar and Tim Renkow, with Ade Rawcliffe acting as Breakthrough Jury Chair.
"These 36 individuals, as chosen by our industry juries, have demonstrated extraordinary creativity in film, games, and television," stated Amanda Berry OBE, chief executive of Bafta.
"As part of this initiative, I am absolutely delighted that they will benefit from support at a critical point in their careers, peer-to-peer networking opportunities and industry meetings. As a global arts charity, it was a key – and exciting – move for BAFTA in 2020 to bring US talent into the Breakthrough initiative. With the help of Netflix, we are delighted to be a part of these talented individuals' next steps."
Bafta and Netflix said they had a "joint vision" of celebrating and providing opportunities for emerging talent worldwide. Bafta will work with local industry practitioners and cultural bodies in each region to provide bespoke support to each region's unique landscape.
"We are especially proud of our US participants and are happy to welcome them to our BAFTA community here in America, as well as providing opportunities to connect them with Breakthrough participants in the UK and India," said Matthew Wiseman, executive director and head of BAFTA North America.
"Throughout the programme, we will endeavour to help participants identify and overcome barriers to progression as well as providing them with opportunities to network and be coached by some of the best in the business. There is no doubt that this group consists of innovators eager to build on their current success."
BAFTA Breakthrough 2021 participants
UK:
Aaron Reid, Cinematographer - Stephen
Aisha Bywaters, Casting Director - We Are Lady Parts
Alex Kanaris-Sotiriou, Creative Director/Lead Developer - Röki
Ana Naomi De Sousa, Director - Naseem, Fight with Grace
Ashley Francis-Roy, Director - Damilola: The Boy Next Door
Chad Orororo, Sound Editor/Mixer - Pele
David Proud, Director/Writer - Coronation Street
Elle Osili-Wood, Presenter - Special Characters
Ellora Torchia, Performer - In the Earth
Gemma Hurley, Writer - Host
George Robinson, Performer - Sex Education
Georgi Banks-Davies, Director - I Hate Suzie
Heather Basten, Casting Director - The Origin
Helen Jones, Producer - Censor
Joanna Haslam, Design Director - Family Feud
Jo Jackson, Sound Editor/Mixer - Radioactive
Kirsty Elizabeth Gillmore, Production Voice Director - Destruction AllStars
Laure De Mey, Programmer - Assemble With Care DLC
Lydia West, Performer - It's A Sin
Lyttanya Shannon, Director - Subnormal: A British Scandal
Mdhamiri A Nkemi, Editor - Life in a Day
PC Williams, Costume Designer - We Are Lady Parts
Prano Bailey-Bond, Director/Writer - Censor
Rajita Shah, Producer - Love Sarah
US:
Anna Franqueso-Solano, Cinematographer - The Farewell
Bao Nguyen, Director, Documentary - Be Water
Cheyenne Ford, Production Designer - Shiva Baby
Dominique Nieves - Writer/Director - Our Lady Lupe
Ember Lab: Joshua Grier. Mike Grier, Hunter Schmidt, Games - Kena: Bridge of Spirits
Hikari, Writer/Director - 37 Seconds
Orlando Perez Rosso, Composer - Allen V, Farrow
Sarah Lampert, Writer - Ginny & Georgia
Siqi Song, Animator - All In A Day's Work
Stephanie Economou, Composer – Jupiter's Legacy