Nab 2015: NewTek has unveiled 3Play Mini, a lightweight portable sports production suite.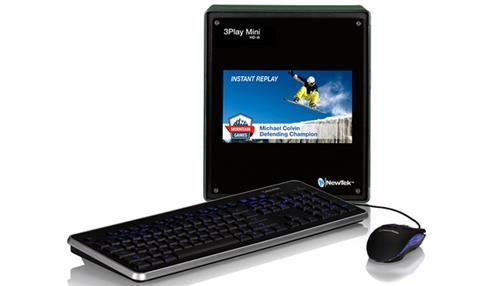 The company said the device allows sports video producers to add professional quality instant replay, slow motion, sophisticated transition effects and a broad range of other integrated production capabilities to their shows without being constrained by space, location or cost.
NewTek claimed that 3Play Mini was powerful enough to drive an entire show, or plug into a switcher or video board and turn any production into fan experiences that help attract big audiences, advertisers and sponsors.
It supports four off-the-shelf HDMI cameras, and is able to provide multiple angle slow motion instant replays, edit highlights, roll stored video packages and create effects and transitions. It can also be synched with a game clock and be used for official reviews.
Users can replay the action from two synchronised angles simultaneously, on a single output channel using the DSK overlay. The camera angle assigned to the overlay can be positioned, scaled and cropped for comprehensive, frame-by-frame analysis of the play under review.
The device can instantly and simultaneously publish content to multiple destinations, including Facebook and Twitter, as well as YouTube and other websites, dedicated FTP servers, second and third screen platforms. NewTek said that with sports producers able to hand-carry the device, they could use the suite of tools to deliver sports shows from anywhere
3Play Mini is available immediately for $9,995. International pricing will vary.
Out of the box, operators can control 3Play Mini with almost any touchscreen wireless mobile device, or use an optional 3Play control surface, available for $2,995