Uplands founder cites 'economic predicament' for youngsters
The industry is shutting out millions of working class youngsters, according to David Olusoga, as he positioned his upcoming Statue Wars doc as an "antidote to the culture wars narrative".
Speaking for the BBC interview at Sheffield Doc Fest, last year's MacTaggart lecturer said there is an "economic predicament" for working class people trying to enter an industry that is heavily reliant on university education and nepotism.
"The more university courses you do, the greater you are in debt," he told BBC News' Clive Myrie.
"My early career was dominated by debt and loans. You can't advise the TV industry as a route without realising people pay for every second of their education, and that is a barrier to millions of people."
Olusoga, who is also one of this year's Doc Fest curators, used his blistering MacTaggart in August to decry the loss of a generation of black and Asian talent.
Continuing on the subject of class, he said his fascination with social working class history has driven three series of BBC2's A House Through Time, which he also described as a "love letter to Britain's provincial cities that feel marginalised".
Twenty Twenty's A House Through Time is set in a different city each series and Olusoga said the creators would never consider London as an option, with a fourth run from Leeds set to air later this year.
"I get really annoyed by London bias," he went on to say. "Every week someone phones me up from a news station and asks me to come into their [London] studio and I have to remind them that it's not compulsory to live in London."
Olusoga said it "shouldn't be the case" that production outfits from all over the country have to have London offshoots. His own indie, Uplands Television, is headquartered in Bristol with a London office.
Statue Wars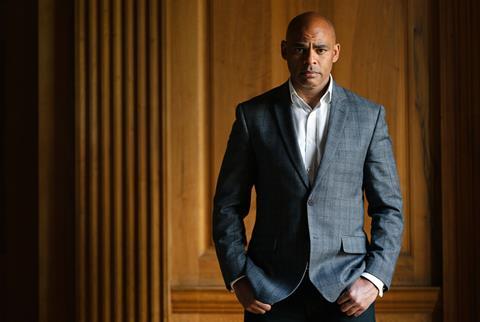 Uplands' Statue Wars: One Summer in Bristol will TX on BBC2 later this week and Olusoga's hope is that the show, which follows Bristol mayor Marvin Rees in the aftermath of the Edward Colston statue saga, will be "an antidote to the culture wars narrative".
"People like to see things through simple binaries and because Marvin is a black mayor they think he only thinks about black stuff," he added. "But he's trying to keep the streets clean and the schools open and I hope this film will show a man doing a professional job in very difficult times."